In the Media
Cleo Magazine in Australia
This was a very proud moment for Off-Track Backpacking! Our content finally moved from online to paper in July, 2011, as an article we wrote on Buenos Aires got featured in Cleo Magazine in Australia. The topic? Our best party spot. It's always nice to see your own article in a magazine. Enjoy the read!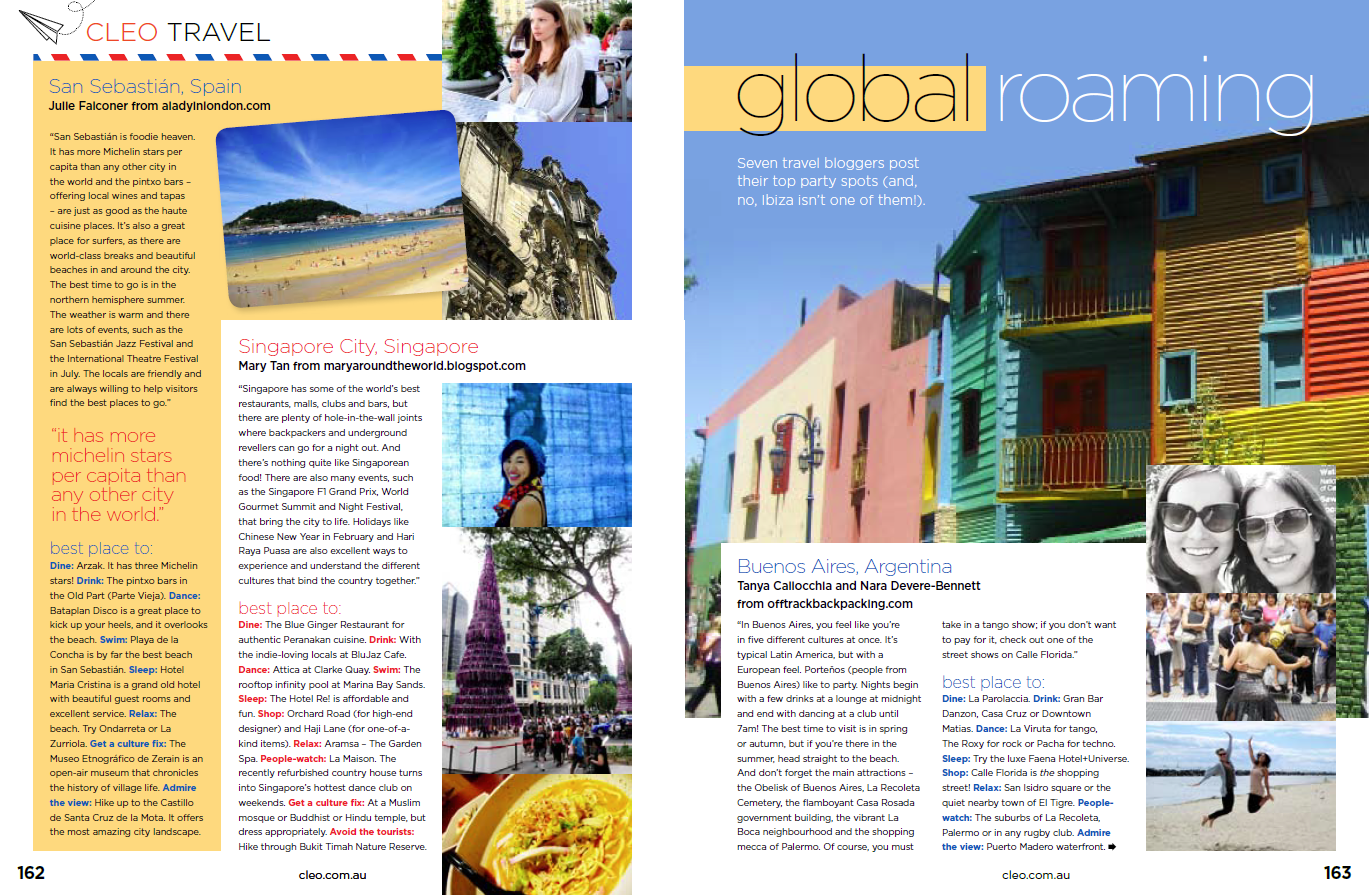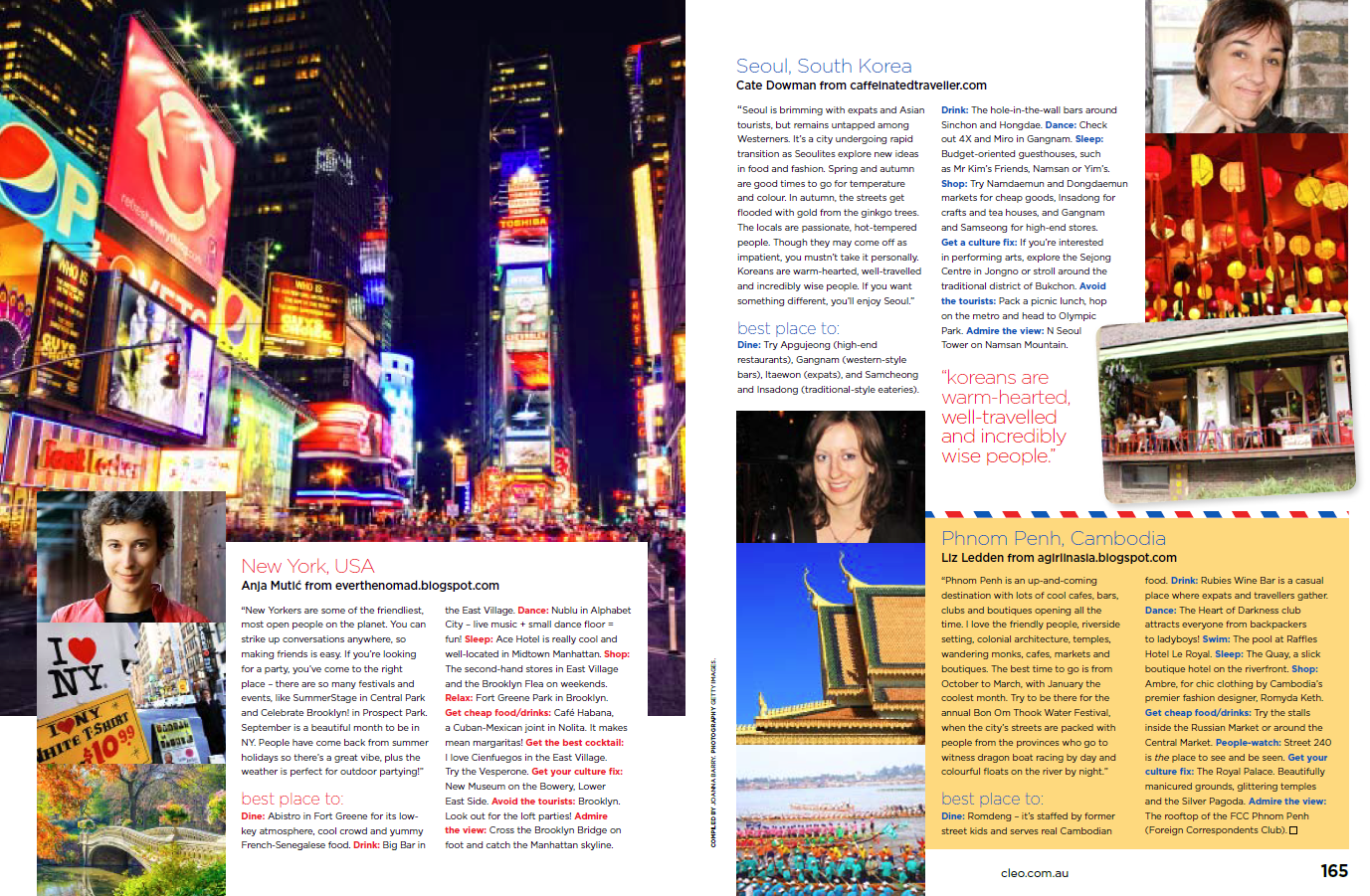 Our Interview on Women Travel the World blog
You can see our interview on Women Travel the World blog.
Enjoy!
Their story all began during the summer of 2005. While Nara was backpacking solo after almost a year of working in Dublin (Ireland), Tanya was traveling with her friend after spending a semester abroad in Torino (Italy).

They write at Off-Track Backpacking a blog dedicated to travel, adventure and fun! Women Travel caught up with them and asked them more…
Our Interview with RV National Parks
Read our full interview on RV National Parks. Here's something to get you excited!
Q: What advice would you give to a newbie traveler?
Advice to a newbie- Travel with confidence and be independent. Traveling alone is a wonderful experience. It makes it easier to meet fellow travelers, see what you what and feel free. Unless you have a wonderful travel buddy!
Guest Post on The World Reviewer
Read about Tanya's paragliding experience in Rio de Janeiro on the World Reviewer. A definite must if you're in Rio!
One of my favorite reasons for traveling is the opportunities that arise while on the road. You're bound to do things you wouldn't necessarily do when you're home within your comfort zone. One of my best adventures was hang-gliding while visiting Rio de Janeiro last winter.