Our Top 5
You are not a backpacker if:
You travel with a backpack but sleep in hotels!
You wear your camera around your neck and take pictures every second of the way!
You need a shower daily and cannot travel without your beauty bag!
You can afford to travel luxurously!
You need to go out to a restaurant every night for dinner!
Our definition of a backpacker is a free-spirit traveler who travels with a backpack, sleeps in hostels or camping grounds and uses low-cost transportation to travel from one place to another.
Top 5 Countries
1. Thailand: The excursions in Chiang Mai, the beach near Phuket and Bangkok
2. Argentina: Patagonia, Iguazu Falls and the night life in Buenos Aires
3. Morocco: The Medinas, couscous and camels!
4. Greece: Climbing the Parnitha Mountain in Athens
5. Chile: Volcano climbing in Pucon
Top 5 Craziest Moments
1. Almost getting arrested in Switzerland: yes, people! We were so broke since as you may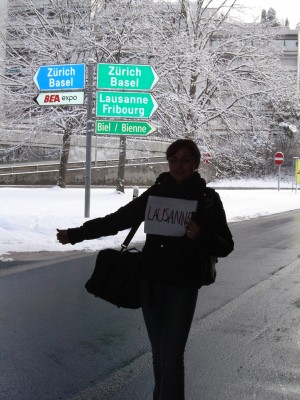 already know, Switzerland is the most expensive country in Europe after England! So we were 4 girls who decided to hitch hike from Bern to Lausanne to save about 80 euros for a short train ride. We prepared a sign, walked to the freeway and waited. After a few minutes, we finally noticed a car stopping. All happy, we approached the car… to find out it was an undercover cop! (Tanya)
2. Almost dying of dehydration on a train in Morocco: So, adventurous me wanted to go backpacking in Morocco after traveling in Spain and Portugal for about one month. We headed to Algeciras (Spain) to hop on the ferry to Morocco. When we arrived in Tanger, we went to the train station and bought our ticket to Fes. To our surprise when we on-boarded the train, the train was beyond packed with travelers since there had been a strike in the last few days and our train was the first train departing from Tanger. We were stuck on a train with a bunch of people… by that I mean, we spent the whole ride sitting on our backpacks and there were at least 5 people standing up in the small bathroom because of how packed the train was! Smart enough, we decided not to drink water throughout the ride because there was no opportunity for us to go to the bathroom if we had to go! Dumb enough, we quickly got dehydrated! As the train was going through the desert, the heat accross the window was unbearable. When we arrived at our destination, this woman saw how pale we looked and her kindness got her to help us find a place to sit in the train station so we can buy water and hydrate ourselves asap! At this point, we were too weak to find the hostel so we slept in a 4-star hotel that night.. which wasn't too bad after all! (Tanya)
3. Almost dying from a horse shoe in Pucon, Chile: Horseback riding through mountains, forests, and rivers seems tranquil until…. Yes this is what happened.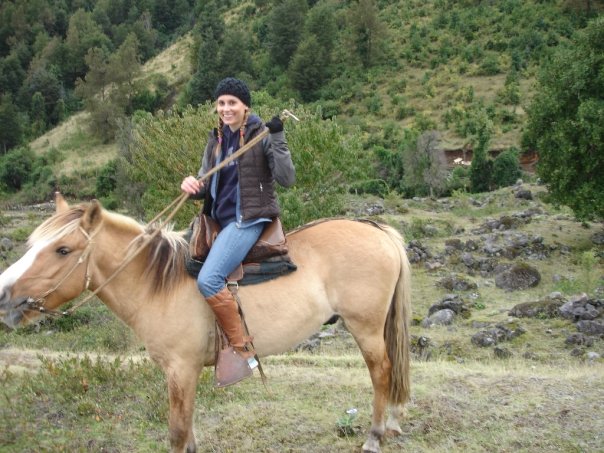 I was galloping with no care in world, just me, the horse, and the scenery. Until Something whacked the back of my neck, had me flying of dizziness. All I remember is the tour guide telling me, " you got good luck". I was like huh, what! So what happened was the horse behind me had it horseshoe fly over one person and hit me. Apparently, if a horseshoe hits you, it is good luck… with just a little pain! Didn't feel like good luck to me! (Nara)
4. Me, bought for 2 camels and a pack of cigarettes in Tangier, Morocco: Yup, I was bought… well kinda. I was traveling with two guys in Morocco, who I became good friends with.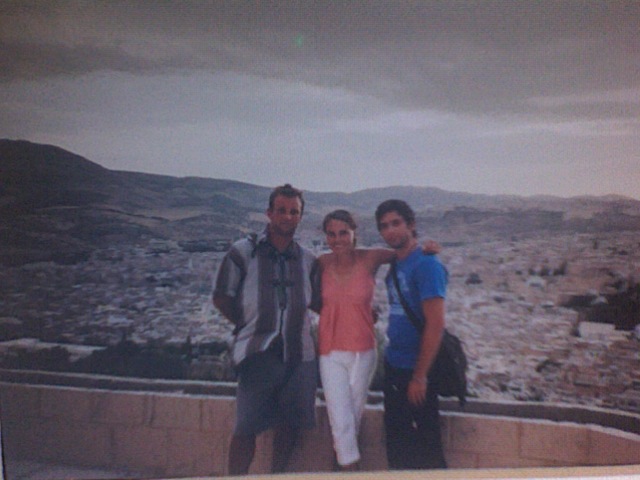 We were staying at a four star hotel, which is not the backpacking way, unless it's $25 a night. Once we left the hotel, some guy went up to the two guys and asked if he could purchase me for 2 camels and a pack of cigarettes. The guys looked at each other and one of them said 'sure, have her but make it 2 packs of cigarettes!!'……. they suddenly started laughing thinking it was a joke with the guy. However, the Morocco guy was very dead serious. Yet, as friends, they didn't sell me, they liked me as a backpacker buddy! (Nara)
5. Crossing the street in Hanoi, Vietnam: In most parts of the world, there are traffic lights. You wait for the light to turn green and then your cross. Simple, huh? Ya…well not in Vietnam! Most people in Hanoi don't drive a car, they own motor bikes or ride a bicycle. One of the first things you notice when visiting the city is a lack of traffic lights. There are no lanes so you can drive your bike wherever. This being said, motor bikes are all over the place! So when you need to get to the other side of the street but see no traffic lights within the next few blocks, your only option is to cross the street wherever you are. The only problem is that you'll have hundreds or motor bikes and bicycle coming towards you! What do you do?! Well, you're supposed to simply cross the street. Sounds simple, right? Not when you have hundreds of bikes coming straight at you! I thought I was going to die when I saw all those bikes coming towards me! But there is a trick… ouf! Otherwise, I wouldn't be here today! The trick is to walk at a constant pace. That will allow the bicycles or motor bikes to calculate the pace at which you are walking and they will bypass you. Craziness! (Tanya)
Best Adventures
1. Traveling to Morocco: It all started with TANYA!!!! She got my curiosity go a little untamed. Tanya and her friend Melissa were backpacking together and their story/adventure to Morocco had me thinking of leaving Europe for a week and wander freely to Morocco. So that is exactly what I did…well kind of.  I was suppose to go from Lisbon to Paris the next morning, since I only had a week left in Europe I wanted to visit Paris, Brussels, and London. Yet, the same time I met Tanya and Melissa, and I also met these two guys, one from New Zealand and the other from California.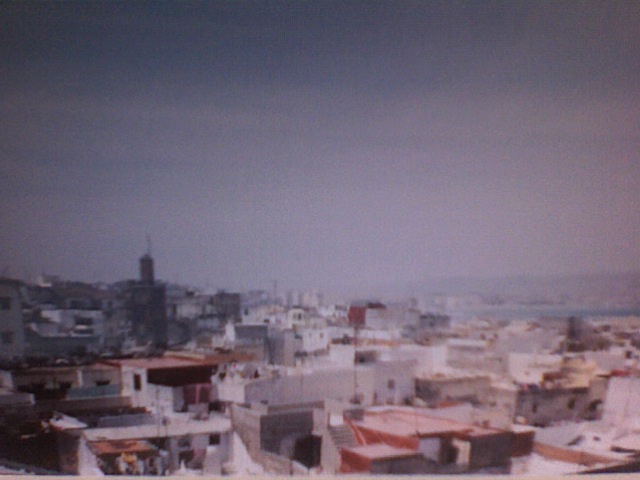 The guy from California asked me randomly if I wanted to go to Morocco with him for the week, at which I really wanted to yes at the time but I told him let me sleep on that idea. So the next morning, I knew it were a risk to take, but also a once in a lifetime adventure to see a new/exciting culture. As a backpacker, you thrive off adventures!! I emailed my parents/friends a quick email to let them know I was off to Morocco, AFRICA for a week!! I had a feeling that everyone at home, might be freaking out, knowing I am going to Africa and with two guys whom I just met the day before. Yet that didn't stop me, I trusted my gut feeling!!!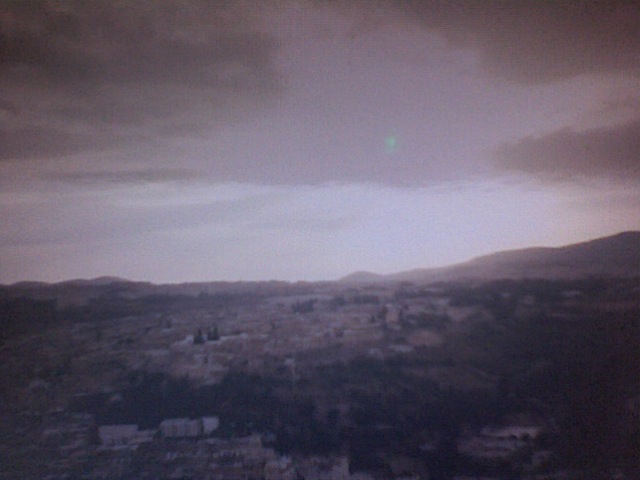 My Cali friend and I asked the New Zealand guy if he wanted to come; he was all in for an exciting voyage. On June 23, 05 we took the train from Lisbon to Madrid, plus another train to a very small town/port called Algeciras, Spain. The cheapest way to get to Morocco from Europe was this ferry. The ferry would land in Tangier, Morocco, combined with only an 8 hours long journey to get there, and did I mention we saw Gibraltar!! I thought that was very exciting!!! As usually I didn't plan anything, I just thought I would wing it. We traveled from Tangier to a small beach town called Asilah. It was the perfect place to surf, suntan, and relax! From there we took the train to Fes, the oldest city in Morocco. I was blown away by culture. We saw the Medina, King's Palace, and randomly explored the old city's streets. From there we wanted to see the city of Casablanca, however people warned us that it wasn't safe for us to stay there. So we stayed in a little town only a few miles away called Mohammedia.
As a backpacker, you are always looking for ways to save money and find short cuts, however staying in four-star hotels, was just that. Oh yes, it was cheap. Starting from 20 – 30 dollars a night for one room!! Amazing!!!! We all wanted to go to Marrakech, yet we were press for time. Due to time, we decided to fly back to Lisbon, and yup it was cheap. Well it was only cheap because we took Air Morocco.  At this time I assumed it was going to be an "normal' plane, oh no it was a 1960, pillar, 20 seater aircraft! I was so freaked out! I just wanted to get back to Europe quickly and safe!!! On the plane you couldn't hear anyone talk, due to the plane noise! Well at least it was only a 2 hour-long journey. Once we got to Lisbon, the adventure of Morocco was over, but it was quite the adventure. Friendships were made, culture was explored, and Africa was now under our travel belts!!!
2. Horse Back-Riding, Michoacan, Mexico: It all started on a trip organized by my school in Monterrey, Mexico- a bunch of international students with a few Mexicans going on an adventure in Michoacan. After an about 10 hour ride from Monterrey to Volcan Paricutin, the real adventure was about to begin. Although the volcano last errupted in 1943, the volcano is still active. When arriving, we had to options. Either we walk all the way to the volcano, or we ride a horse. Being adventurous, I decided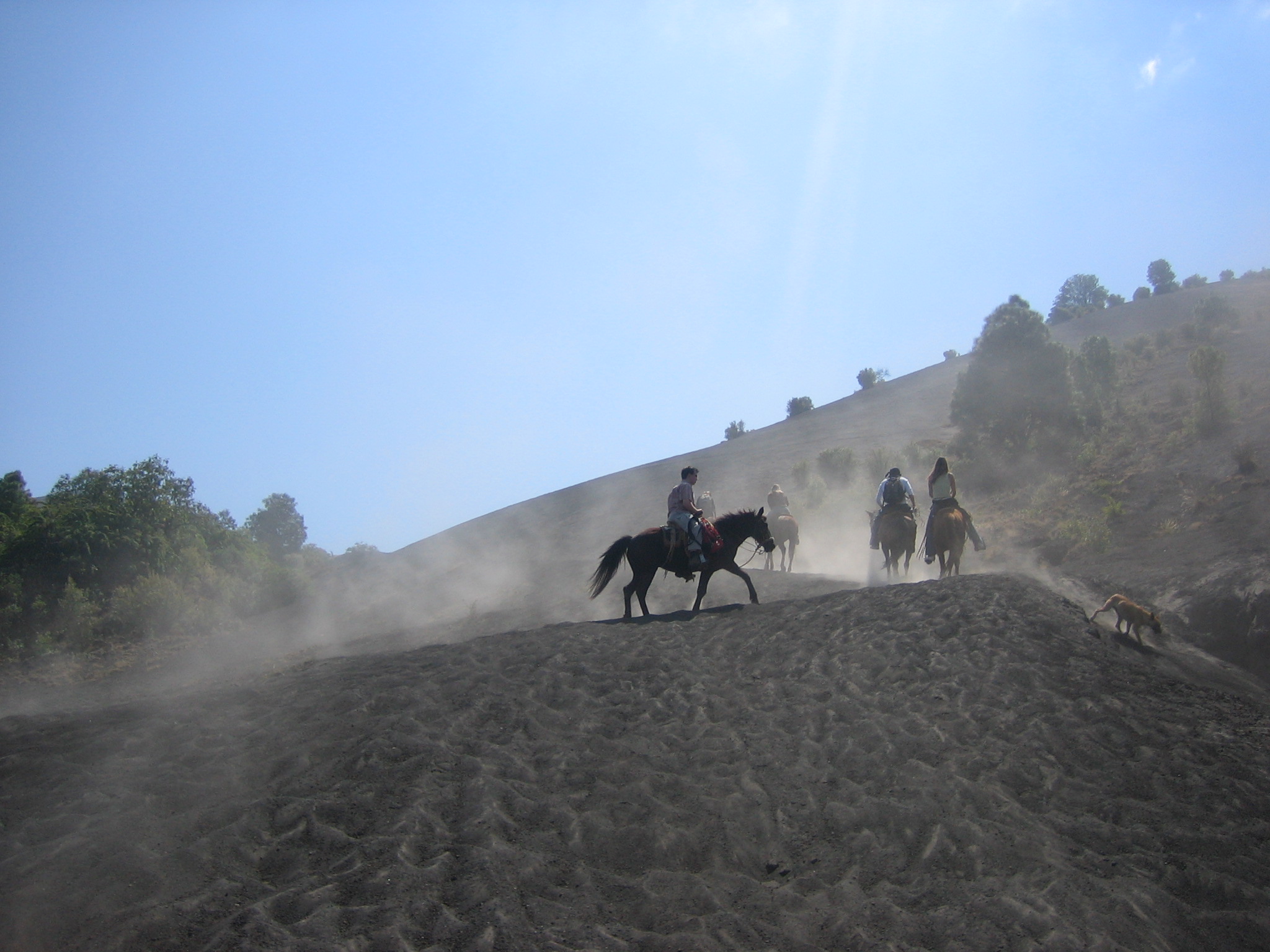 I was going to ride a horse for 4 hrs. Sounds fun, right? Let's just say I didn't know what I was getting myself into since I had never previously ridden one. At first, it was fun! Gallop, gallop… all is good. To that, add a scortching sun and over 35ºC hitting on you all along. Then, I had to go to the bathroom. Yes… the bathroom. The only problem is that I was literally in the middle of nowhere! We did however pass by a family's piece of land. I kindly asked them if I could use their bathroom. Little did I know…. their bathroom was made out of wood… which is fine. The only problem is that there were wasps in the "bowl" going bzzzzzzzzz while you're trying to go! I was obviously unable to start or finish for that matter. So I decided that it would be easier if I just hid behind a tree. Let's just say that I didn't go to the bathroom for the rest of the day. And can you just imagine the pain I felt in my butt after a 4-hour horse ride to the volcano, a hike to reach the top of the volcano and then another 4- hour ride back to the village? To top it all off, my horse was the laziest one of the bunch! Let's just say that I haven't ridden a horse since… it's been 4 years! (Tanya)
3. Mountain Biking, Chiang Mai, Thailand: So I'm in Chiang Mai, Thailand looking for something fun to do! I get an opportunity to go mountain-biking. The pamphlet made it sound fun, you know… 90% downhill, great view of the city… I jumped on the opportunity. So I get to the office. It was a Australian mate who started this business on mountain biking. He was nice, the rest of the group was nice. All good so far. Then he starts talking about equipment. In all honesty, I didn't know much about mountain biking 3 years ago. So I'm saying to myself "Why do we need all this equipment if we're only going downhill?". Oh geez… sometimes I wish there would be a sign from God telling me NOT to get into what I'm about to get  into!  So hop we go in a truck, we're about 10 people- some Aussies, some Isralis, some Americans and some Canadians. My guide is a Thai Universitystudent working part-time… we were a great bunch! We get to the top of the mountain, put on our gear, get on our bikes and off we go! Oh man, did I ever think I was going to die! Between the steepness, the mud, the sand, the wind, the rocks…. I have no idea how I went down the mountain and survived! The best part of it all.. I didn't fall! After a few hours of riding our bikes downhill, we all met up at the bottom for a late lunch. The older Australian man came down with a broken collarbone. He didn't look too much in pain although he kept on repeating one thing during the remaining of the afternoon- "My wife is going to kill me, my wife is going to kill me!".
4. The Little Mermaid, Copenhagen, Denmark: While studying in Torino, my friend and I found a cheap ticket to Oslo, Norway so we decided to go explore Oslo and Copenhagen for a few days. It was March 2005 and it was cold in Copenhagen. After an overnight bus from Oslo to reach the city, let's just say we were not in our best of moods. So here we are, visiting the city, walking around, stopping in churches to warm up because it's cheaper to warm up in a church than in a coffee shop every time! And so, we decide to go looking for this mermaid…. the famous Little Mermaid in Copenhagen that everyone talks about! Walking, freezing, complaing, more walking, more freezing and more complaining, we finally get to the harbor and see the mermaid…. by that time, we were frozen, tired and hungry and we didn't really care to see her anymore… and so, she became the F***in' Mermaid of Copenhagen! Let's just say that finding this mermaid was one hell of an adventure!  And here is the picture, just for the record!!!!!!! (Tanya)