Top 5 Hostels Around The World
In all my traveling I have been to some amazing hostels, however check out these top five hostels in the world and let me know your thoughts.
Backpackers International Rarotonga Hostel – Cook Islands
It's a place were a white sandy beach and shining blue sea in just minutes away from your dorm. You can stroll along this paradise beach and wander around tropical green gardens to amazing waterfalls. Not only does this hostel offer beautiful scenery but also trekking, nightlife tours, snorkeling, beach volleyball, and BBQ's. Not to mention that this hostel is cheap only seven pounds a night.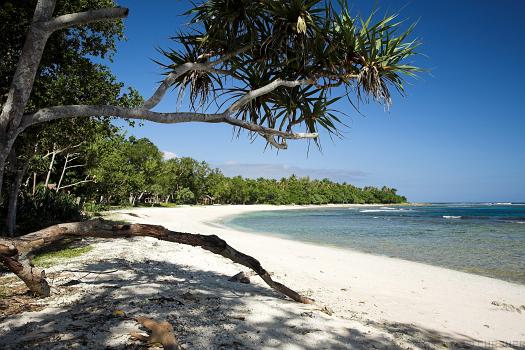 The Villa St Expurey-  Nice, France
This hostel is fancy, stylish with a cozy laidback lounge, bar, and a perfect way to socialize among other backpackers with a cheap drink.  Not only is this hostel fancy it is also classic with it's architectural features such as stained-glass windows, balconies, and a terrace that over looks onto the Mediterranean Sea. Within this hostel there are 75 rooms ranging from private room to 14 beds dorm and also including a full cooked free breakfast.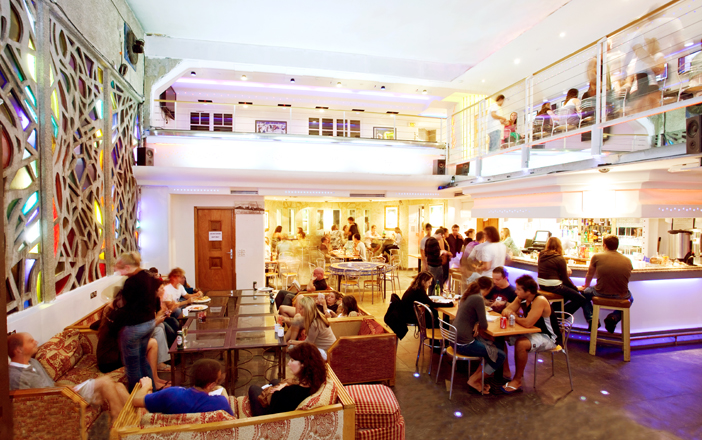 Jumbo Hostel – Stockholm,Sweden
Ever imagine staying in a hostel that is a plane? Well this is just that. It's a brillant idea for those travelers who want to experience something total different. This plane hostel was once a Boeing 747, but now it's a hostel with 24 rooms, which can hold up to 84 guests. However the price is a little expensive for backpackers, but take a closer look at this plane hostel.[youtube=http://www.youtube.com/watch?v=fm0UnIQbnh4]
De Vrouwe van Stavoren Hostel- Netherlands
To all those wine lovers out there, this a must check out hostel. This hostel is created from wine casks and they were converted into rooms. These casks were once filled with many liters of  French wine, but now can hold two beds and standard amenities with an attached bathroom. Wouldn't you say this a great way to recycle wine casks?!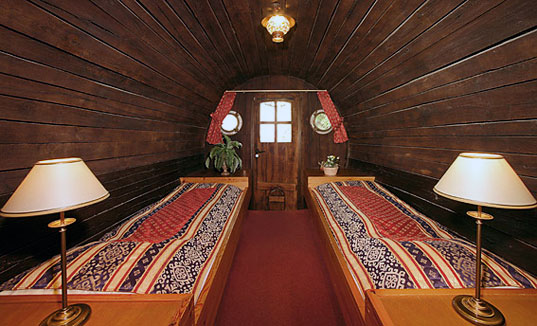 The Gershwin Hostel - New York City
This 100 year old hostel is among the best NYC attractions with very a reasonable cheap stay, ranging from $50 a night. This hostel is made of high wood beams that are painted red with every floor created with unique, stunning artwork from a variety of different artists around the world.  So if you are in NYC this is the number one place to stay.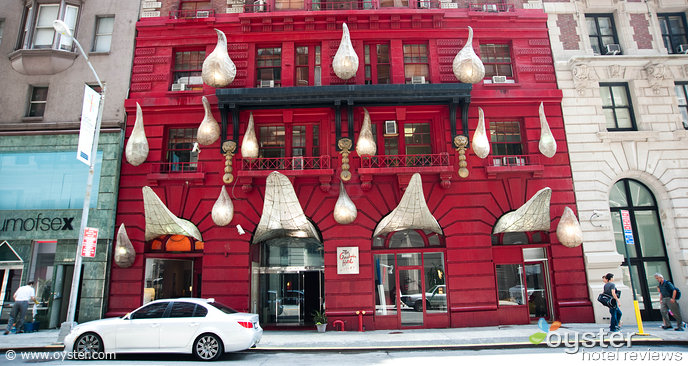 Now these are only a few of the top hostels in the world. There are a few that are amazing and don't even feel like a hostel. But out of these top five hostels, what one would you choose to be the best?
About The Author
Related posts