Why Backpack Easter Island?
Just off the coast of Chile, Easter Island is now becoming one of the more popular tourist locations in South America. It's not only a stunning location to visit but the history behind the Island is very out of the ordinary. It holds one the worlds mysteries; 15 imposing figures that stare off into the distance. Over 1,000 years ago a few Polynesians canoed over to this remote island and created 900 long-faced statues called moais, which represented their ancestors. These statues were hauled for miles to stand on the beachfront of Tongariki. Now this is the more commonly known idea of how these statues got to this beach, but there are parts that still remain a mystery. Now not only does the history overwhelm us, but also the perfect weather this island has. It usually has highs around 30s and lows between 17-20 degrees. However, it can be a little windy, but over all the weather is sunny and perfect to hike around the island. Since there aren't to many people on this island you can easily avoid the crowds. However, not during the two weeks Tapati celebrations, that happen during the festival season in February. On February 12 the entire island celebrates with parades, competitions, and historic traditions. This month is the busiest tourist time for the locals, due to this time of year being the summer months now. Now not only does Easter Island have a busy tourist month as of now, but a new resort has brightened a new shine for more tourists to visit. This new resort is made from LEED-certified nature materials that come from volcanic rock and black pine.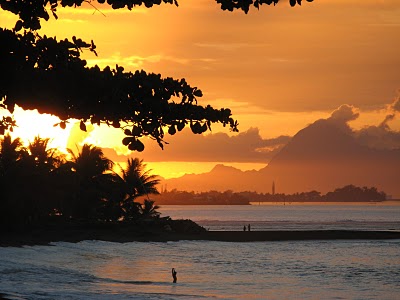 This resort over looks the sea and is surrounded by ancient statues, but also keep in mind of the price. For us backpackers, it is a little over our budget-$180 a night. Yet, it is said in a few articles that this resort is a must see location. Another amazing thing about this island is the food. Most tourists know about the famous Chilean wine has to offer, but another favorite is the fish. Easter Island offers more than 100 fish species that are generally the islands daily catches. Now I know from backpacking Chile, that most backpackers only adventure the main land, but why not see something a little different about Chile. Easter Island is only a five hour flight from Santiago.
About The Author
Related posts