How to Make Your Winter FUN!
It's the month of February and for everyone living north, that translates to WINTER! While most people complain about the cold, the snow and the hibernation months of winter, I keep on racing against time to check off everything from my winter list of activities.
Get into winter activities. Rule number one if you want your winter to fly by is to actually enjoy the winter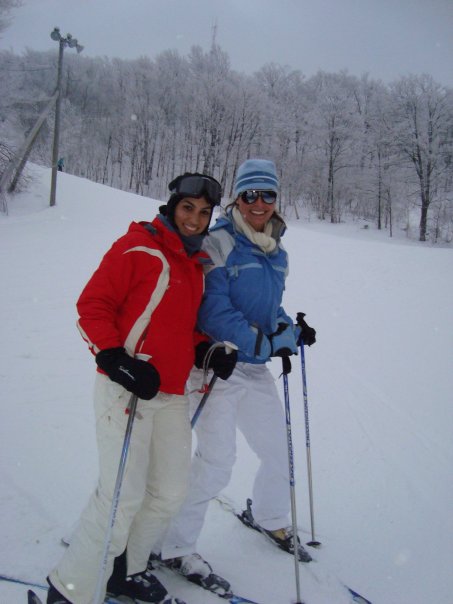 season. Yes people! You can actually enjoy it by getting involved in winter activities. Anything from ice skating, to skiing, to indoor climbing, to tubing, to snowmobiling. Gather your friends and try a new activity or sport every weekend. Yeah, you'll probably really suck at it at first- especially if you've never done it in the past but that's the fun part! Invest in some warm gloves, jacket, hat and you are ready to go!  If you already practice a sport but don't go often, consider investing in a season pass. That will somewhat force you to practice your sport every weekend and next thing you know, you'll want winter to last a little longer! Ok maybe not, but you know what I mean!
Get Informed. Most cities organize winter festivals so get informed! Check out the Winter Carnaval in Quebec City (Quebec, Canada) where you can visit or spend the night in a ice hotel. Find out if your city or a city near you organizes a lights festival. Buy a mask and go to the Carnaval in Venice (Italy). Enjoy Mardi Gras in New Orleans by partying on Bourbon St. Fly into the sky in a hot air balloon in the Swiss Alps at the Annual Hot Air Balloon Festival. Of course, these are international festivals and you probably won't attend half of them but keep in mind that major cities around the world do plan winter events. Get informed and GO!
Experience summer activities but in winter. Ever thought about going to a spa in winter? Or about making an outdoor fire and roasting marshmellows? Or organizing an outdoor barbecue? Find a way to do your favorite summer activities in the winter! 
Relax. Finally, it's ok to take some time to yourself and simply relax. Read a book by the fire. Take nice long baths. Organize a theme cooking night with your friends. Watch movies in good company. Take some time for yourself!
About The Author
Related posts