How To Keep Your Backpack Safe
When I backpacked Europe for the first time, I used a travel backpack that had wheels. Now let me tell ya, it was so difficult to carry! Plus keeping an eye on my bag was even more frustrating. Below are a few tips I have learned over the years in my travels, in how to keep your backpack safe.
When you are sleeping on a train, bus or even in an airport, there is a high chance that your bag can get stolen. So what I use to do it is, somehow connect a part of my bag on to my wrist or sleep on my bag as pillow. That way no matter what happened I would wake up knowing my belongings were safe.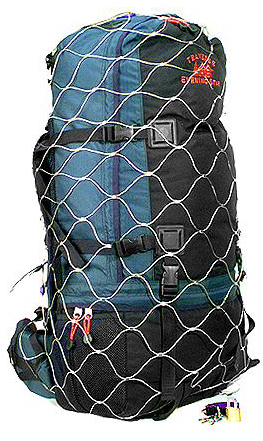 Now to keep people from stealing anything out of your bag, carry a small bicycle chain/lock on the top of your bag. You can purchase a net looking chain that frames around your bag so no one can take anything. It's perfect for those long train rides, and creepy hostels.
Most backpackers tend to carry a lot of stuff. Yes, I have been there, were my backpack was over loaded and looked very fat. Well this is a bad sign, only because the more your rucksack looks fat the more likely someone will be interested in stealing it. So try your best to carry less. Plus, why carry something so heavy, when backpacking is all about carry as little as possible.
Make sure your backpack looks unique and you can tell the difference from other backpacks. Quite often many people get their bags mixed up in airports, hostels, and bus rides. Only because most of the time, backpackers tend to purchase very similar bags and don't personally make it look different. So try to include a flag, city, object, or colour to distinguish your bag.
Treat your bag like it's your best friend. Keep it close to you and at all times make sure you know where it is.
Now I know it's nice to bring your Raybans, expensive gadgets, and shiny clothes along with you while backpacking, but really it's a bad idea. It will make you look like the perfect target. Try to avoid to looking sharp and pretty, the worst usually comes out of it.
About The Author
Related posts