Accommodations In South Africa During The FIFA 2010 World Cup
With just a few months to go, the games will begin!!! The kick-off at the FIFA 2010 World Cup brings together millions of screaming, cheering fans to watch their favorite team win. Now if you are one of those lucky people that will be watching a game, I do hope you have your accommodation booked because as of now numerous hotels are fully booked. However if you are making this trip a real vacation, take a look at a few of these resorts.
Many of the resorts are outside of the major cities but most of these resorts will have full access to drive you in and out of Cape Town's Green Point Stadium. So far the best resort to look for is among a group called Beekman, which is located right on the Atlantic and featuring the perfect beach location and only 30 min drive to the centre of all the chaotic fun. Another great resort is located near Johannesburg's soccer city Stadium, called Waterberg Game Park. It is set in a beautiful 750-hectare game park, surrounded by wildlife, and the perfect opportunity to enjoy luxurious five star amenities. Now if you are looking for something in a reasonable price range, check out accommodations such as three star Sunshine Bay Beach Club in surfer's paradise of Jeffrey's Bay. This hotel is located near Port Elizabeth. So if you are an advocated surfer, this would be the perfect spot of you.
For those backpackers who will be adventuring off to South Africa during the month of June, check out these Hostels!
Cape Town Backpackers is located in the heart of what's happening in Cape Town. It is know to be surrounded by the hip shopping area, café district and where the nightlife takes off. This hostel offers dorms to en suites, including a funky bar, breakfast, travel desk, and a lovely courtyard to relax in. Of course, this hostel also offers Internet, airport transfers, 24-hour service. I say what else can you ask for from a hostel that will only charge you a max of 10 euros a night! Not bad!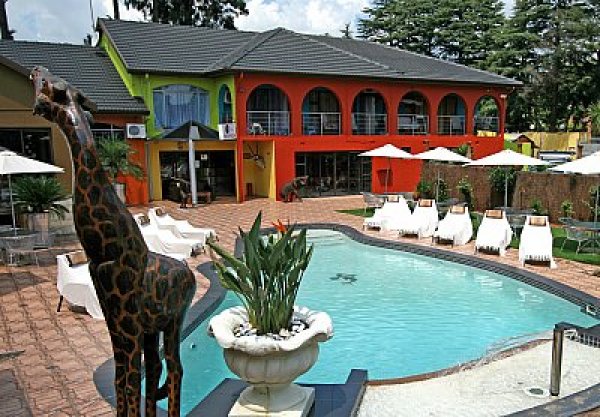 The backpack & Africa Travel Centre is another hostel to keep in mind, since the price ranges from 10- 29 euros a night. In 2008 this hostel was known for the best hostel in South Africa, so you can't go wrong here. With everything you need, from Internet to a swimming pool, this is a must see hostel. Now not only is there everything you need here, but you can also volunteer a night out and help young children play soccer, math, grammar, and even swim.
Only walking distance from the train station, Cat and Moose Backpackers Lodge is located in the heart of historical sites. Plus a 24-hour convenient store is near, including a few amazing bars, and restaurants. This hostel offer bicycle rental, swimming pool, BBQ area and much more. As usual the price is considerable cheap for what you get!
Now these are only a few places to consider when booking your accommodations in South Africa for the WORLD CUP!!!
About The Author
Related posts