Travelling Colombia During A Presidential Election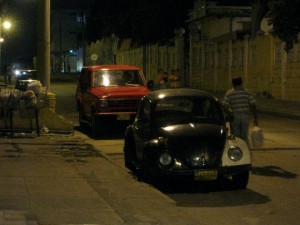 Do you ever get annoyed from friends and family members who always discourage your trips by saying: I hear it's a very dangerous country? or You better watch out I hear they steal organs down there? If that is the case, you are far from being the only one. When travelling Latin America, especially countries such as Colombia, it is important to leave with a clear mind and not think that all these horror stories are generalized. This being said, I personally think that wherever you travel, people will always try to find some bad news or stories to discourage you from going. Is it jealousy? Maybe! My role here is to give you some useful political information when travelling Colombia.
The current Government is relatively stable in Colombia if we compare it to other Latin American countries. The main problem however for those planning a trip in Colombia in 2010 is that a Presidential election will take place in the country on May 30th, 2010.
The Canadian Government is saying that travelers should monitor local news and be aware of the possibility of disruptions in the period leading up to the elections and that public gatherings and areas where demonstrations may occur should be avoided. Don't be afraid of this statement because it is only normal for a Government website to communicate the possibility of dangers in foreign countries. If you are planning to travel Colombia in that period, do keep in mind that there may be a delay in your scheduling. So this being said I wish you all an exciting and adventurous vacation in Colombia and/or South America. Don't forget to come back to Off-track backpacking to share the memories with us.
About The Author
Related posts