Barcelona!
One of my Favorite cities in Europe is Barcelona. Only because everything you want in a European city, Barcelona has it! It's filled with life, excitement, uniqueness, and not to forget the amazing nightlife! It is Spain's second largest city and for those who have never been or are thinking of backpacking it, well here are a few quick tips.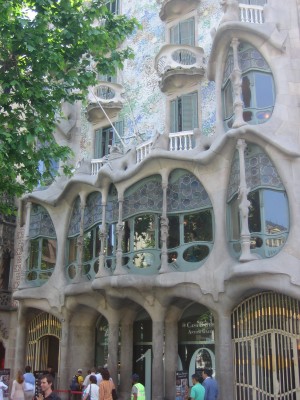 For all those first timers, Avenue of Las Ramblas is the first stop you need to see. The brouhaha along the broad Avenue of Las Ramblas is the most exciting street in all of Spain. I know, hard to imagine that one street is the most exciting, but trust me once you see it you will love it. You can listen to street music, stop for a cana (small beer), purchase printed T-shirts, or even buy a tweeting bird! Also, you need to take a quick stop at the market at La Boqueria. If you want fresh food, this is the place to grab it! Plus it's perfect for us backpacker – cheap and good! After that Walk from the top the street towards the beach and once you are done seeing the street take a stroll along the sand to catch a breath of fresh sea air. Barcelona offers the most beautiful view of the Mediterranean.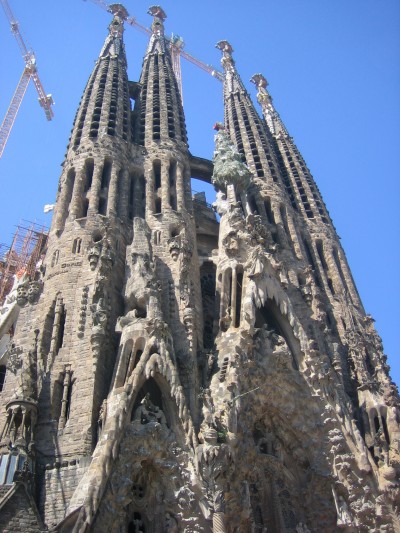 Now the places to see also include:
Segrada Familia: masterpiece of Gaudi;s stunning and surreal designs.
The Cable car: a worthwhile cable ride to view the entire city.
Parque Guell; The perfect way to spend a day among one of the most creative artist's Gaudi. It is a park filled with culture, art, soul, life, and displays his greatest work. Plus it is also a world heritage site.
As far as going out goes well there are tons of options because it's Barcelona. I would recommend going to a stand up Tapas bar to start your night off. From there take a sip at a wine/jazz bar. They are really well known in Barcelona and experiencing one is worth while! If you are not much of a wine drinker, go to a local bar and see how the real locals spend their nights. It's great to chat with a few locals. Now as far a nightclubs go! Well you need to check out at least three of them to get the whole experience under your belt!
About The Author
Related posts