Why You Should Consider Visiting the Algarve Coast (Portugal)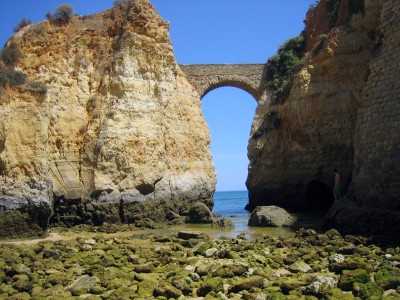 On my first ever one month and a half backpacking trip to Spain , Morocco and Portugal, I must admit that I was really excited to visit Spain. As most people, I heard a lot of good things about the Costa Del Sol and I was eager to be in Malaga and Marbella, sunbathing. But with all due respect to Spain, when I hit the Algarve coast in Portugal, it just took my breath away! I mean, my time in Spain was awesome. Loved the culture and the sceneries I saw but I guess my expectations for Spain were high compare to those for Portugal that were nonexistent. So as soon as I arrived in Lagos, I was in complete awe.
To reach the Algarve, you can fly to Faro International Airport. From Faro, you can easily access other cities or towns on the Algarve- either by bus, train, car or scooter. The bus network is extremely developed across Spain and Portugal and cheaper than traveling by train. The most convenient way to travel across the Algarve would be by car. You can easily spend your days sunbathing on a different beach everyday if you have a car or even a scooter. From coast to coast, you're looking at 164 km.
Although the temperature can easily reach 30°C, you'll find that the water is a little chilly. You definitely know that you're in the Atlantic ocean! But the cold water is well worth it. See below for my thoughts on: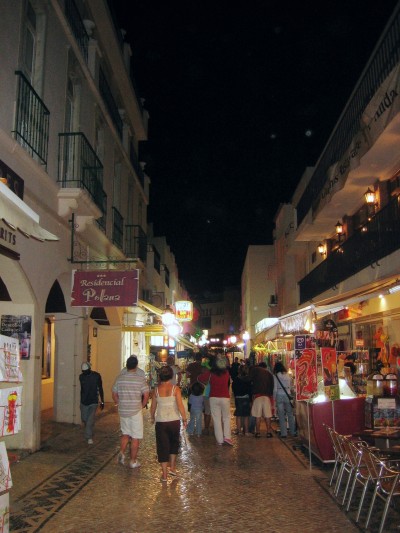 Albufeira: My first stop was Albufeira. You'll quickly realize that 90% of the tourists in this town are from England. You'll find fish and chips on every menu you look at and kids wandering around regardless of where you are in Albufeira. I was a little turned off my Albufeira because of this. And so I left earlier than expected. Not a backpacker's destination.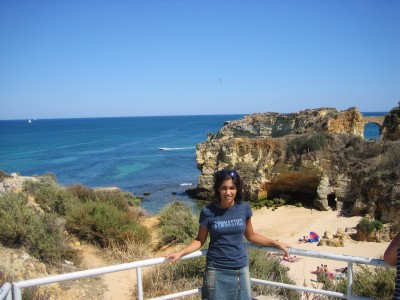 Lagos: Ah Lagos! I spent a good 4 or 5 days at Lagos. I absolutely loved it. Lots of young backpackers in the town. There is a party going on every night… either in a pub or on the beach. You'll eat great fish! And the beach is fantastic. You'll see lots of green reflection in the water. It's lovely.
I haven't been to Faro and Portimao but I heard that you're not missing out on much if you don't make a stop there. They are more of a city and less of a town. If any of you have traveled to the Algarve, feel free to write some comments on places you've been!
About The Author
Related posts