Attention to All Women Traveling Solo in South America
It's really not that dangerous, I promise!
Prior to leaving for a 5-month semester in Monterrey, Mexico, people thought I was crazy. "Mexico is so dangerous", "They'll kidnap you", "Don't go out by yourself", "Don't walk alone when it's dark", "Don't go to Chiapas, it's dangerous", "Don't go to Mexico DF, you'll get mugged" and the list goes on and on and on. And of course, I still went to Mexico. Not only did I go, but I traveled all around Mexico, I walked by myself at night and as you can see, I returned home safe and sound- and with lots of great Mexican memories!
Then prior to leaving on my 3-week trip to Brazil, I went through it again: "You'll get kidnapped", "They'll remove your organs", "You'll get lost and get stuck somewhere"…  And after many attempts of people trying to discourage me from traveling by myself in Brazil, not only did I go, but I survived. And guess what? I had the time of my life! And looking forward to traveling by myself again this winter.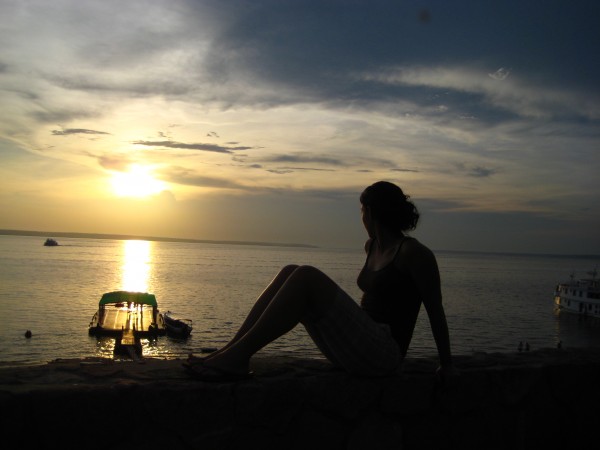 For all fellow women traveling in South America, it's all about using your common sense. Whatever rules apply to the boys, apply to the girls. If you don't wear jewelry, don't flash your camera, don't get drunk and act stupid and overall don't look too much like a tourist, you'll be more than fine. Whether you're a man or a woman, you should avoid walking alone in dodgy looking areas or alleys. Follow your instinct, it's normally right!
Do always be aware of your surroundings. You're more likely to be followed than a man. Always be on guard when walking around a city or town. If you plan to go out drinking, do make sure you're not going back to your hostel by yourself. Take the precautions to avoid getting yourself into trouble. The obvious: don't accept a ride, an offer or anything from a stanger. If you haven't known the person for more than 5 minutes, you may be taking a big risk.
Do have fun and enjoy! You'll meet tons of other fellow travelers. People who haven't traveled much tend to be paranoid about places like South America. It's really not as dangerous as everyone makes it appear to be. Obviously some countries in South America are unstable and unfortunately have their economic and political problems but most places are safe for tourists to travel to.
About The Author
Related posts