Flight Prices Are Increasing For The Summer Months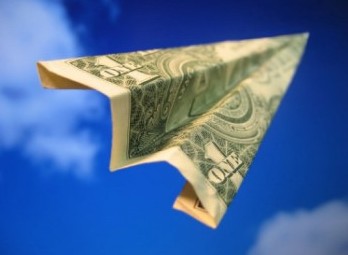 The other day I was chatting with a friend who works for a travel agency and she was mentioning that if I wanted to fly somewhere this summer I better book now. Because starting June 11-12 all airlines are increasing their prices.
Once I heard this I knew I had to look more into this. So I found out that according to a study of one of North America's airline, all prices are sky -rocketing for the summer months. Not only the five largest US airlines will be increasing their travel surcharges, but also all domestic flights in Europe. Many of the airlines are topping their fares between early June to late August. However, for all you travelers this summer, keep the following in mind. The airlines have a strategy in how to reach deeper in to your wallet. During the early days of the week such as Tuesday and Wednesday the surcharges will be an extra $10, but as for the remaining of the week the surcharges will increase between $20-$40. So if you are traveling with a group, prices can increase between $200- $300 for your ticket. Although, I do have a wonderful tip for all you backpackers who are traveling this summer. If you book your flight in the very early hours of the morning, such as 2am-4am you will see a drop within the prices. Now I know it not the most convenient way to book your flight, but if you do want to save some money try booking your ticket during mid-week and very early in the morning. Many airlines have time slot for about an hour to two that will adjust their prices, since very few individuals will book between those hours of the morning. I say take full advantage of this opportunity since we all know backpackers need to save as much money as possible.
For all those European backpackers this summer, keep in mind what day you fly out during the week because it could easily save you a lot of money or cost you a few.
About The Author
Related posts