A Few Of The Best Hiking Locations In The World
Hiking while backpacking can be one of the best ways to see the landscape or villages of a country. I found this out, by exploring Cinque Terre in Italy a few years ago. I have never experienced such fantastic hike from village to village until I finished hiking Cinque Terre.
While I was in Europe many backpackers recommended me to do hiking, so I decided to choose Cinque Terre to get me started. Oh and wow what a choice I made, because the scenery was something else. It was from that experience when I started to tell backpackers, that hiking in certainly the way to go. So check out a few hiking places that I believe are worth seeing!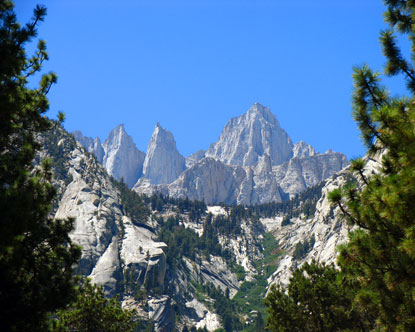 Mt Whitney: Is one of the highest mountains in the States and is located in Eastern Sierra of California. To hike this mountain you need to go between the snowmelts and just before the raining season hits, only because the scenery is extraordinary. July and August are the best time to hit the trails. Also this mountain requires hikers to have permits and getting one during the summer months is very unlikely, so try to make sure you get your permit during the fall or winter months. The only reason for this is because causal hikers would take 2 days to climb the mountain without any camp base or safety net. But for an experienced hiker, the 60km hike would only take a day.
Cinque Terre: One of the most spectacular views of the Mediterranean Sea and the cliff lines is hiking the trails of Cinque Terre in Italy. It is located in the Ligurian coast in western Italy. Cinque Terre consists of five different villages that are linked together by train, boats or trails. Each town is unique in its own way, but all of them have beautiful beaches. So to hike these trails the best way is to start from one of these villages; Riomaggiore or Monterosso. Each trail between each of the villages is a maximum 4km long. Although, some of the routes can be a little challenging. The trail between the villages of Vernazza to Corniglia is the most difficult and usually takes people 2 hours to complete. Its has the least number of ocean views and the terrain is very uneven in places. But along these trails you will see the most spectacular view of the Ligurian coast, vineyards, stonewalls and see true local farms, and visit each little village. To do this trail is will only take you a whole day. Out of all the hiking I have done, this hike was by far my favorite hike!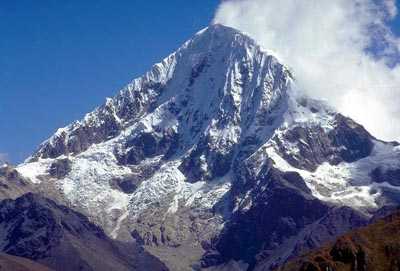 Salkantay Trek: This is the trail to avoid the crowds to reach Machu Picchu, Peru. Once I say Machu Picchu, everyone thinks of hiking the Inca trail, not the Salkantay Trek that is one the top 25 best hikes in the world. There is no permit required for this trail and also no limitation. This trek is located in the same region of the Inca Trail, but the scenery is very different, and it includes more amazing views. Its footpath can start from Mollepata that continues through snowcap mountains, lush tropical rain forest and is supposed to be outstanding for its glacier-capped summit. This trail is very ancient and is worshipped by many of the local Indians.This hike would be perfect for those outdoor lovers who want a little more privacy and a better view.
A few other trails to consider would be Mt Everest Base Camp, Kilimanjaro in Kenya, Zion Narrow in Utah (USA), and Haute Route in france/Switzerland.
About The Author
Related posts