A Road Trip to Portland and Mount Washington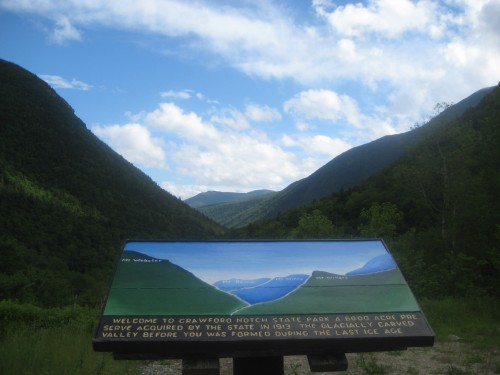 3 friends, 1 car and 4 days. Read about one of my most random week-ends! 
After a few months of being really busy, I needed a break, a break from it all. Looking forward to a long week-end, two friends and I decided we would hop in the car and drive. Drive to where? We didn't know…  So Thursday morning came, we were all packed and ready to go. Driving down the Highway 91 and then the Highway 93, we drove through small towns and decided to embrace their charm by stopping in Littleton (NH) and Conway (MA). If you ever find yourself in Littleton, you need to visit their candy store located on Main street. It's the World's longest candy counter! It's heaven for those who love candy, like me! We must have spent about half an hour in the store. But Conway was our favorite stop! They have cute little shops and you should take some time to visit The Naked Bohemian, a local shop with unique stuff- everything from original wine racks, to signs and collective items.
After almost 10 hours of driving and stopping at random places (yes, we shopped on the way!), we found ourselves in Portland (MA). Having no hotel reservations nor expectations of the city, we had an awesome time! What to expect from Portland? Great seafood, a scenic  Old Port and beaches! If you find yourself in Portland, do make sure to walk around the Old Port and make a reservation at Street & Co, a restaurant with great seafood and wine list. In terms of nightlife, you can enjoy exotic drinks at Pearl or great music at 51 Wharf. Surprisingly, it's difficult to find food after 10pm in the city so if you're hungry and looking for good food and beer, try Sebago Brewerie.  After one day and a half in the city, we decided to drive south to Old Orchard beach to enjoy some relaxing beach time.
After some city and beach, we wanted to spend some time with nature. We decided to head towards Mount Washington, about a 2.5hr drive from Old Orchard beach. We didn't know the area very well and ended up staying at the Motel Inn in Gorham. A very small town with not much to do, we had dinner at Crabby Jack's Mexican. Not bad, but not great, it filled our stomachs enough until the next morning. Feeling a little lazy, we drove to the base of Mount Washington. Looking like 3 typical city girls, we headed to the Tourist Info counter fo some advice on trails. Because I lost my running shoes somewhere in Porland, I was planning on hiking with my flip flops (yes, I'm crazy!). Seeing that we look like city girls, and I in flip flops, the lady recommended this loop-like trail, considering we only had about 2-3 hours allocated to hiking. I cannot remember the trail she suggested because we obviously got lost! After about 1.5 miles of uphill hiking, I had a feeling we were going the wrong way but didn't mention anything until we reached an intersection where all 3 of us realized we were on the main trail to hike up Mt Washington. Now, the funniest part of it all is the following: Can you imagine all the hikers we were meeting on the trail? They were all wearing hiking boots, hiking poles, hiking pants, etc. And then, there is me. Me in black tights I bought on special and $5 flip flops, going up with no trouble. Seeing the look on their faces was priceless! So after realizing that we were only 1 mile away from the summit, we decided to head back down because of time restrictions. And so, we drove home which concluded an awesome week-end among the girls!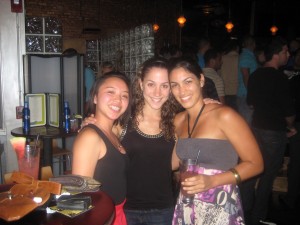 All this to say that all the best things or moments are unexpected, unplanned by us. You should give yourself the freedom to let things just happen!
About The Author
Related posts