5 Reasons Why You Should Visit Prince Edward Island (Canada)
If you're not Canadian, you most likely never heard of Prince Edward Island (PEI), an island located in the Canadian Maritimes.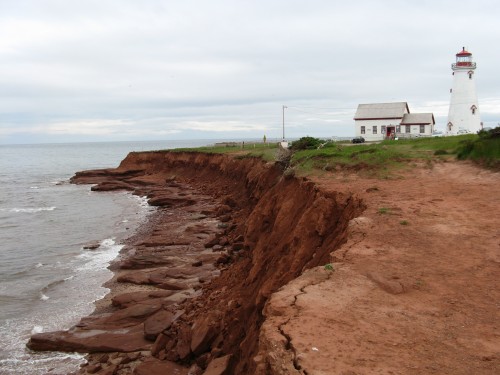 Birthplace of the Confederation
Charlottetown, the capital of PEI is where everything began in regards to the Canadian Confederation. In 1968, a meeting took place between representatives of British Colonies to discuss the Canadian Confederation. After much talking, Canada was born!
The 12.9 km (8 miles) Confederation Bridge is the World's longest bridge on ice-covered water. It links PEI to New Brunswick, another province located in the Canadian Maritimes. Riding on the bridge was an exciting and experience one of those things you can check off the list. Must see if you visit PEI!
Pink Beaches
I've traveled to many places and let me tell you, I've never experienced such a vivid scenery as I did in PEI. No matter which part of the island you visit, you'll notice two things: beautiful rich red soil and green, green grass. The explanation behind the red soil dates back to history. PEI was formed on a bedrock of soft, red sandstone where the presence of iron minerals is conducive to a red soil, even after so long.
Cavendish Potatoes
Did you ever wonder why one of the most popular brands of potatoes is called Cavendish? Because the soil is so rich in minerals, PEI is an ideal place to grow potatoes. Cavendish is a town in PEI, where potatoes are harvested. Let me tell you, I was all potato-ed out by the end of my trip in PEI but I must admit that it was THE best potatoes I ate so far!
Cows & Anne of Green Gables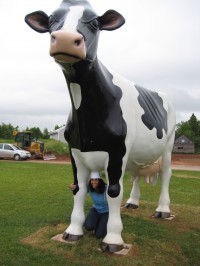 We've all heard about the delicious gelato in Italy. But to my surprise, not only is Cavendish popular for potato cultivation but it's also the home of one of the best ice creams in the world, COWs. COWs all began in 1983, where it was producing old-fashioned ice cream. Make sure to visit a COWs when in PEI. You can take a tour to see how the ice cream is made and the best part of it all is the ice-cream tasting! YUM!
Growing up, most of us read the books or watched the shows of Anne of Green Gable. Did you know that PEI is where the character was born?
Outdoor Activities
From canoeing, to cycling, to golfing, PEI is a great place for outdoor activities. When you need to take a break from the activities, you can consider sunbathing or simply enjoying the beautiful scenery. Trust me, you won't get tired of it!
About The Author
Related posts