Fans Miss The World Cup Semi-Finals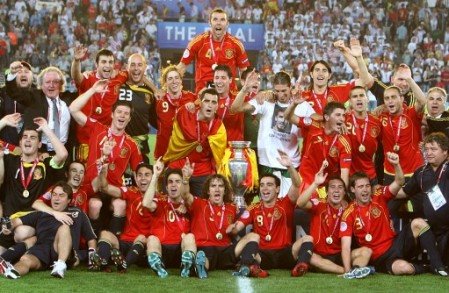 Within the last month, I have been obsessed with watching the World Cups games. I am one of the thousands of fans across the world who couldn't get enough of the sport. Well it was only last week when the semi-finals were on and Spain was playing Germany. During this day, I guess I was one of the lucky ones to actually watch the game. Only reason why I am saying this is because a few hundred fans that were planning to see the game live actually never saw it at all.
Many fans including FIFA executives were stranded, due to a whole lot of craziness at the Durban airport. As a result of this many of the flights were turned back to Cape Town and Johannesburg, but many other planes did land but it was too late to see the match. So for a few hundred fans, who have been waiting for this day for a long time, actually never saw the game. All the passengers/fans were outrage due to not only missing the game, but also considering how expensive a soccer ticket costs and everything else on top of that. As many of the officials at the airport mention, things can happen. The fans did not take that to lightly. In the end the result was due to an air traffic control problem.
As for me, a huge soccer fan I would have been very upset, thinking I just missed a match, an opportunity to even see a game, lost a flight ticket and maybe accommodation too.
This situation is a perfect example of what can happen while backpacking. Things like this do happen, so what do you do when it happens to you?
About The Author
Related posts