Visiting Anne Frank's House in Amsterdam
What crosses your mind when I say: Amsterdam? Legalized weed, Red Light District, Heineken?  And you're right! Most of us visit Amsterdam for these 3 reasons.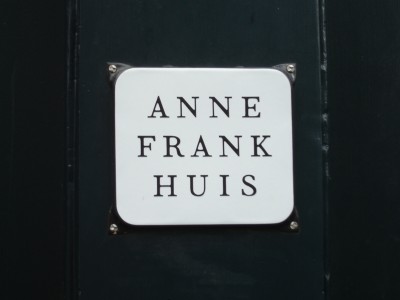 But during my stay in Amsterdam, I must admit that one of the most interesting part of the weekend was my visit to Anne Frank's House. Ok ok, yes, the Heineken Museum was also really fun! But I'll save that story for another time! So who is Anne Frank? Prior to visiting Amsterdam, I had a vague idea of who she was but it was once I visited her old house, now a museum dedicated to her story, that I really learned about her story.
Anne Frank was born in 1929. Her parents, who were both Jewish, settled in Frankfurt shortly after their wedding. Soon after her birth, Hitler became a leader of Germany, which her parents feared so they decided to take refuge in Amsterdam, where they led a normal life up until World War 2, or until Germany invaded The Netherlands. Fearing once again for their safety when Anne's older sister Edith was called to join a German camp in 1942, they went into hiding mode, a place called the Secret Annex. They lived in fear and secrecy along with their neighbours and employees of the family business. In 1944, they were betrayed (the identity was never divulged) and all got deported to Auswitch, a concentration camp in Poland, where Anne's dad was the only one who survived the misery. In 1945, Anne's dad returned home to no one. His wife and daughters were all dead. Lonely and sad, one of the helpers came across Anne's diary and gave it to him. She wrote in this diary to deal with boredom and fear through the difficult times of the German invasion,  with an ultimate goal of eventually publishing it. As we know today, her diary was published in over 55 languages.
When visiting Anne Frank's house, you get to see the Secret Annex, her hiding location during the German invasion. I felt overwhelmed with a feeling of sadness. One can only imagine how she must have felt during those year of terror and fear. Her museum is definitely worthwhile if you find yourself in Amsterdam. I give it two thumbs up!
About The Author
Related posts