Should Your Bike Also Have a Backpack?
For all your adventurous people out there, this is a two-wheeler that can be converted into a backpacker in a matter of minutes. So if you're going on a biking trip, you should definitely consider this cool item! The Bergmönch includes a helmet net, a storage area for 12 liters of gear, and a study water-resistant exterior. The whole thing weighs about 9kg (20 lbs).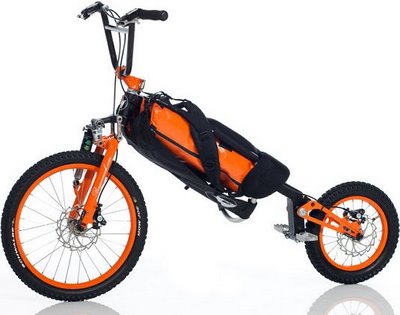 More Information on the Backpack
KNOW HOW:  Designed, constructed and manufactured of the German backpack and outdoor specialist
VAUDE CARRY SYSTEM: Ergonomic design, high wearing comfort, aerated back plate, shoulder belts, hip belt, height adjustable chest strap
STORAGE SPACE: Three times separated waterproofed compartments, 18l volume, extendable volume of 5l, maximal volume 26l, easy accessible compartments in backpack- and scooter- position
SPECIALS:  Stowable helm net, walking sticks fixation points, cleaning cloth for the telescopic frame, rain cover.
Source:
product's site
About The Author
Related posts