What Parents Think Of Their Children Traveling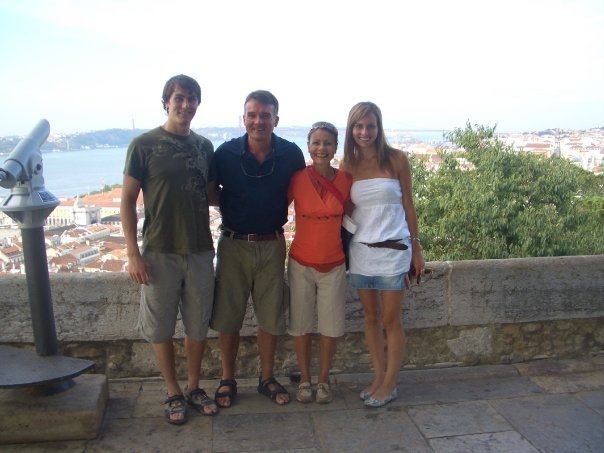 When I first started traveling at the age of 18, many people where really scared for me. They always mentioned to me, " Aren't you a little young to travel alone, and how are your parents letting you do this. " This one statement was thrown at me so many times. It was always, wow your parent are letting you travel. It's hard to even imagine how many parents these days won't let their children see the world. I don't know what I would have done, if my parents said no. I may have just left and done it anyways. Yet, at the same time you want to feel comfortable enough to tell your parents that you are going to travel for a while. I find the more the generations past, the more parents are getting protective. They worry more and feel that the world is a dangerous place. I truly believe that many parents don't understand how important it is to experience other cultures and see new places alone, without family members.
Many parents think this, when it comes to their children traveling:
1. Unsafe, violent, or getting robbed
2. Getting hurt: Physically
3. Running out of money
4. Can't control what their child is doing
5. Don't know their child's whereabouts
6. Their child is not confident enough to handle themselves.
Although, really a parent should look towards the positive side of things, such as :
1. Their child will grow more confident, from traveling
2. They will learn more about other countries
3. They will learn very quickly how to take care of themselves
4. They will feel comfortable enough to know if they are in real trouble they can call home
5. Traveling will increase their ability to know what is safe and what isn't.
6. Traveling is perfect for when they get back home and start a real job. They will have more knowledge about life/the world.
7. Their child is more aware of what life is made up of, compared to staying at home and sheltered from it all.
Over all the out come from traveling is much more of a learning experience rather then being at home. I believe every kid should experience traveling; it's a great way to get to know whom you are and what you want to do in life. After seeing other cultures, everything seems more real and you soon quickly appreciate who you are and where you are from.
About The Author
Related posts