A Five Year Reunion!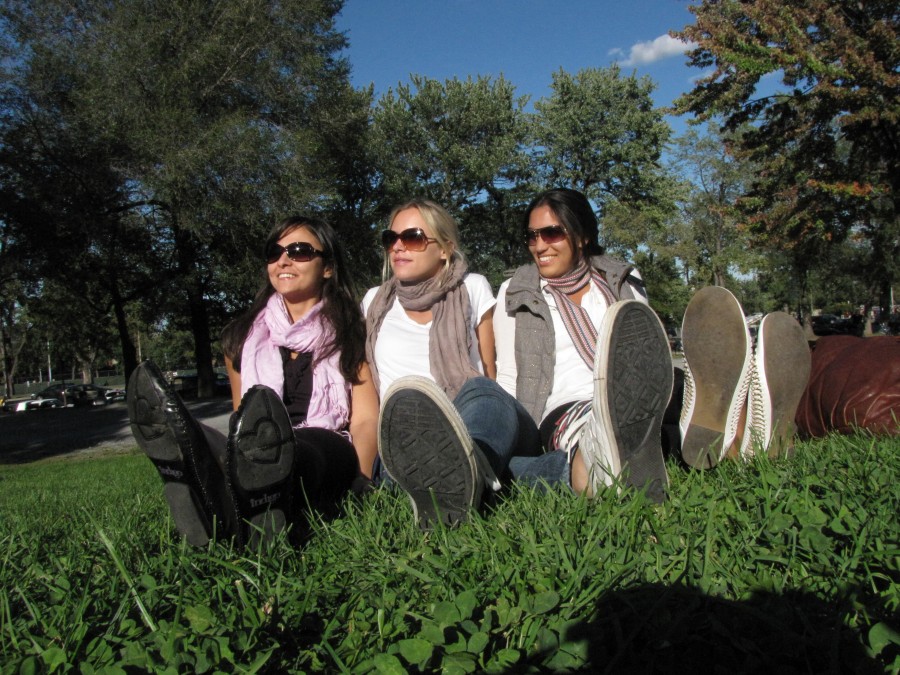 As I previously mentioned, the people you meet on the road are the highlights of your trip. You can be in the coolest place in the world but if you have no one to share that moment with, it's not as special as it could be. Five years ago, I was studying in Torino, Italy for a semester. Although most of the students in the exchange program were American, I did meet some Europeans. One of them was Julia, a girl from Germany who lived in South Africa for a short period of time. Those are my first memories of her. And then of course, the semester began, we had a few classes together, partied, traveled, and became somewhat close friends during the semester. But then, reality hits and we all returned home, wherever our home was. Honestly, I haven't really spoken to her all that much in the last 5 years because of distance and time constraints I guess. Not because I didn't want to. But it is indeed difficult to keep in touch with everyone you meet abroad. I wish I could teleport myself. Maybe one day!
And so, my friend Julia actually booked a flight to Montreal. After 5 years of being apart, our memories have remained and with a life changing events that occurred in between, we picked up where we left off. She looked and spoke exactly the same. I feel like none of us have aged in the last years (ok, maybe physically we did) but our personalities were exactly the same which is a comforting feeling. We caught up by talking about our travels, our lives, our careers and our futures. It's nice to meet up with friends you meet abroad and fill them in on the last five years in a 5 day period.  It's always nice to be a tour guide in your own city with friends you've previously lived and travelled with.
Of course, all good things come to an end but the good news is that I'm planning to head back to Europe next year so I'll definitely make a stop in Germany to see her! Until then, thank god for Facebook, which is the greatest way to keep in touch!
About The Author
Related posts