Top 10 Best Party Cities in the World
I was lucky enough to start 2010 on Copacabana beach in Rio, surrounded by over 2 million people. I must admit that it was an unforgettable night! One of the best parts of traveling is experiencing the night life in different cities around the world. Let it be for New Year's Eve, during a Carnival or on a simple Saturday night, you need to party it up! Below is a list I put together on the top 10 best party cities in the world, partly based on personal experience and online research.
Buenos Aires, Argentina
The beautiful city of tango additionally has a party city. It's a city filled with much culture were the night only begins at midnight and ends in the early morning.  The few clubs I experienced in Buenos Aires had a variety of music. The people are fun and they'll randomly talk to you. It's quite an experience!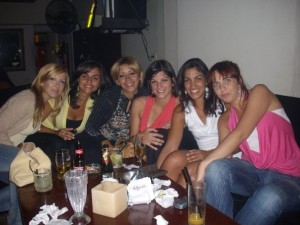 Barcelona, Spain
I never had as many shots as I did when visiting Barcelona. There is a great vibe in the city in the early mornings, after everyone finishes partying.  It reminds me a lot of Montreal where everyone is walking outside after a fun night out, being loud and obnoxious.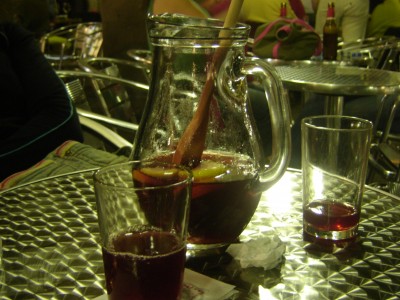 Rio de Janeiro, Brazil
The place to be if you want to party in Rio is Lapa. Most nightclubs and bars can be found in this neighbourhood. There is a wide variety of clubs to visit, anything from traditional clubbing music to samba clubs. You can't leave Rio without partying in Lapa. Impossible!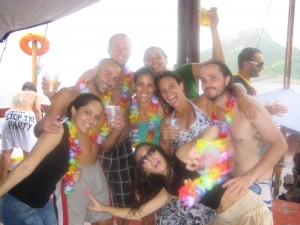 Las Vegas, USA
What to say about Vegas? Party and money go together. One of the most famous places to party in the world, there is definitely a handful of places to consider, let it be in Hotel lounges or popular clubs in the Sin City.
Tel Aviv, Israel
Tel Aviv is a vibrant city of the Mediterranean. A city filled with endless choices of bars and clubs, you can easily find yourself partying until the early mornings of dawn.
Moscow, Russia
The city of beautiful women also offers a great nightlife. Clubs with techno music, lounges or vodka bars, there is always somewhere to go in Moscow.
Dubai, United  Arab Emirate
If you're looking to party in style and willing to splurge, Dubai is the place for you. It's a great place to party with lots of elegance, from partying on rooftop clubs to yatch's, there is definitely lots of options!
NYC, USA
What to say about NYC? Referred to the city that never sleeps, partying in NYC is a must! Being a cosmopolitan city, there is more than enough variety to fulfill your party needs!
Bangkok, Thailand
Anyone who visits Bangkok most certainly has experienced the nightlife in the city. Khao San Road offers lots of party places, as well as anywhere else in the city. It's a must if visiting Bangkok.
Montreal, Canada
What to say about Montreal, my hometown? It has an awesome nightlife, from fancy clubs, to jazz bars, to bars and breweries. There is more than enough choice to meet your party tastes.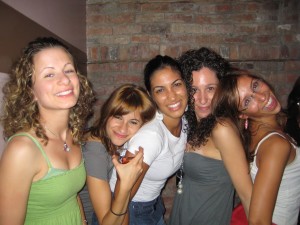 Is there a city you partied in that you'd like to mention?
About The Author
Related posts