My Mother's First Travel Experience……In 1979.
This story is a glimpse in where I first got my travel fever. It's a story of my mom's first travel experience and where she got her travel bug.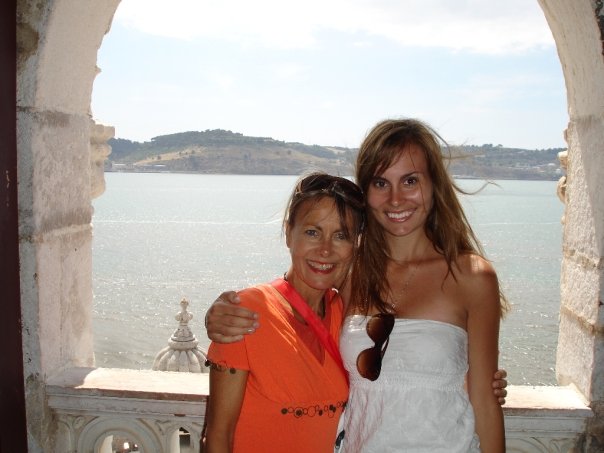 My first experience with the travel bug occurred in 1979 when I graduated from Sheridan College (Media program) and I applied to the NUSWAP from University of Toronto (National University Student's Work Abroad Program set up around the same time as the CUSU Program, which was also affiliated with the Canadian Universities. This program in particular that I paid one thousand dollars for a working Visa, to either Germany for three months, Australia, or England. I chose England mainly so I could at that time apply for acting school like RADA (Royal Academy of Dramatic Arts), which was deemed one of the finest acting schools in the world besides Julliard in New York City.
I auditioned and got in, but I finished the course realizing that acting was not in the future – traveling was.
The Suswap program pertained to working visas, which meant working in a hotel, located pertaining to a city that was allocated to the area of the student's desire. I chose Aer Lingus Airlines Hotel called the London Tara Hotel and my job was waitressing in the main dining area. This hotel was designed for large tour groups from all across the world and the time limitations were three or five months. I stayed on longer than the three months so I could save to travel. Knowing my time limitations, I felt it was the most feasible thing to do also being robbed in cash from a recent break-in, in my living quarters that enticed me to work longer. Also had me staying in England longer to save more money for traveling.
In 1979 November, I first went to Greece on a tour with mainly older people, traveled by bus, ferry around some of the Greek Islands and Athens. I felt I was too immature to handle phoning ahead, taking the train and staying at the youth hostels, but the hostels were still primitive and also limiting as far as young single female students were concerned. I loved Greece of course, with the history, temples and culture, but realized my working visa for England was time-limiting so I picked countries that seemed culturally different and far away from Canada. The expense of traveling had to be taken into account, so my next destination was the following January which was Russia, (mainly because Russia celebrates their Christmas during our January festivities. Also Russia was my father's last trip before he past away in 1978 so I felt destined to find his spirits.
My next trip was to Egypt, which again was thoroughly enjoyable…..
Stay Tuned……… story to Continue.
About The Author
Related posts