Backpacking & My Dislikes
This may sound a little funny, especially coming from a person who loves backpacking but there are a few things that can get annoying when I do travel. I usually try to distance myself from these certain things, but in the end they come around to haunt me. Nevertheless, these things might not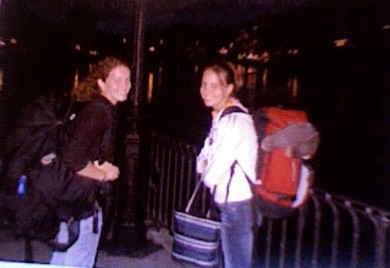 bother any other backpacker, but for me these are the only things I dislike about backpacking.
• Doing Laundry. Even if there is a laundry mat, I don't like doing it. The reason is because I find I am wasting time in doing so and instead I could be exploring something. Plus sometimes cleaning your clothes in the sink or shower can be way to much work.
• Often at times I seem to find myself getting stuck with sitting beside people who smell horrible! When I am on a train or even on a plane there always seems to be a smelly person near by.
• To much noise in the Hostel, while I am sleeping. This only occurs once in a while, but when it does it's very frustrating. It always happens when I need to wake up real early for a flight or train, or even during times when I feel a little rough.
• Not having the chance to clean for a few days. This happens when I am on the go from one city to another very quickly. Feeling a little discomfort after 5 days is not my thing.
• Running out of money. Doesn't happen very often, but when it does it's not very fun.
• Finding out that your next flight or train ride is way too expensive for your budget.
Now these are the only things I can really think of, and for the most part there not even that bad. Plus they don't occur to often when I do backpack so really I don't think about it. Also backpacking is all part of the adventure, in doing things that you might hate and love. No matter how you look at it, there will always be times while backpacking that you will feel very frustrated. It's part of the fun!!
About The Author
Related posts