Two Weeks Away from Tanzania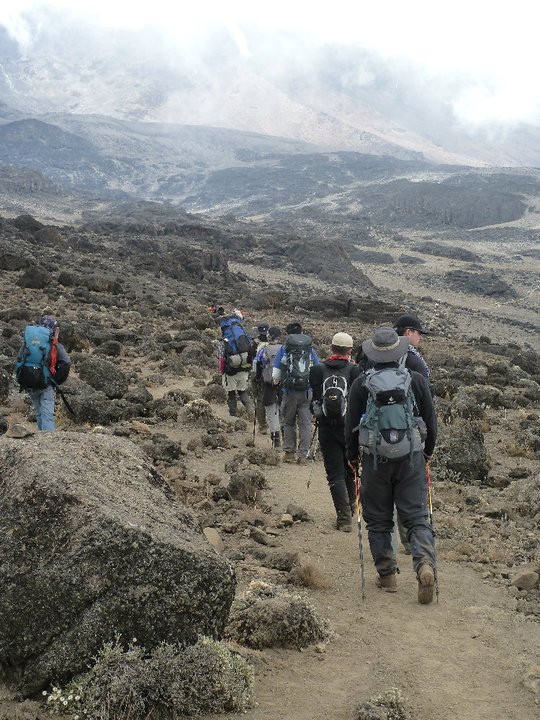 With two weeks away 'til my departure, things are getting rather hectic. Between the Holiday rush at work, maintaining my training program and prepping for my trip, I've been going absolutely nuts. There is one thing keeping me sane however. I'm leaving in 2 weeks!! I can't wait to be on the long haul flight to Tanzania, forced time on a plane to relax! Looking forward to catching up on some sleep, reading and simply doing nothing.
There is still lots to do with only 2 weeks away from my departure date. These are some tasks that were however accomplished:
Travel Clinic: I went to the travel clinic last week. For once, I didn't need any vaccines. I already have them all which is great! She did however give me 29 days worth of malaria pills (Malarones), 8 days worth of Acetazolamide for altitude sickness, 3 days worth of Cipro (for antibacterial infections) and Dukoral (fluid to drink prior to departure to prevent unwanted bathroom calls).
Visit to the Doctor: I also went to see my doctor to make sure everything is ok with me. On the list of things to do: blood tests. I need to find time to go asap.
Training: With my new training partner, I'm motivated than ever. I've maintained a training schedule of 4-5 times per week for the last month. Once per week, I train outdoor (in the form of hiking or going up and down stairs- lots of stairs!!)
Paid Tours: The most important part of it all, I paid my Kilimanjaro hike and Serengeti safari.
So what's left to do before I leave?
Packing. Packing will take some time because I need to go through all my stuff, figure out what I"m missing and go out to buy the items.
Pharmacy. A trip at the pharmacy is inevitable. I'll need over the counter items (Immodium, rehydration salt packs, etc) so I'll be spending some time there soon.
Grocery Store. I'll need lots of snacks for the hike so I'll be passing by the grocery store to buy lots of granola bars, nuts and dried fruits.
Bank. Go to the bank to get some US dollars and Shillings. How much money do I need to exchange? I still need to figure that out.
With two weeks left, I still have a lot on my plate. But this craziness will payoff soon enough. Can't wait!
About The Author
Related posts