A Weekend In The Windy City of Chicago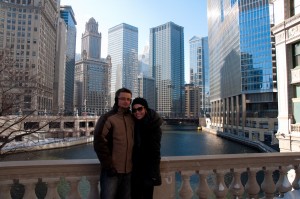 A few weeks ago in mid-December, I jumped flight to the "Windy" city of Chicago. With no plan intended, my boyfriend and I turned a short weekend into an eventful one. It all started with just a basic plan of a one- way ticket, 1.5 days of sightseeing, and 10 hours of a drive home. Although I met up with him in Chicago, due to him spending a few weeks in the surrounding area because of work. So I thought it would be the perfect opportunity to see him, and also add Chicago to my list of places I have been to.
I landed late Friday evening, after a full day of work to only find myself excited but also very hungry. As a result we ended up downtown Chicago after 40 minutes of crazy traffic, eating Chicago's famous deep-dish pizza. Umm so good, I ought to say the buttery 2-3 inches tall crust, with large amounts of cheese, fresh tomato sauce and lots of meat, filled me to the rim. It was like eating a pizza in a large bowl, so good and now I can say I have experienced the Chicago's style pizza.
The following day was simply filled with creating our own sightseeing tour by walking around the city. Since it was a beautiful day with the sun shinning we didn't really question how chilly it was until we noticed it was negative 18 degrees with the windshield. Although that didn't stop me from touring around, so our first stop was checking out the Magnificent Mile, better known as the area of Michigan Avenue. It is the main street in Chicago that is filled with the best department stores and fancy boutiques. Plus it's the Avenue that hits the corner of Wacker Street where you can view the many bridges that cross the maze of the Chicago River.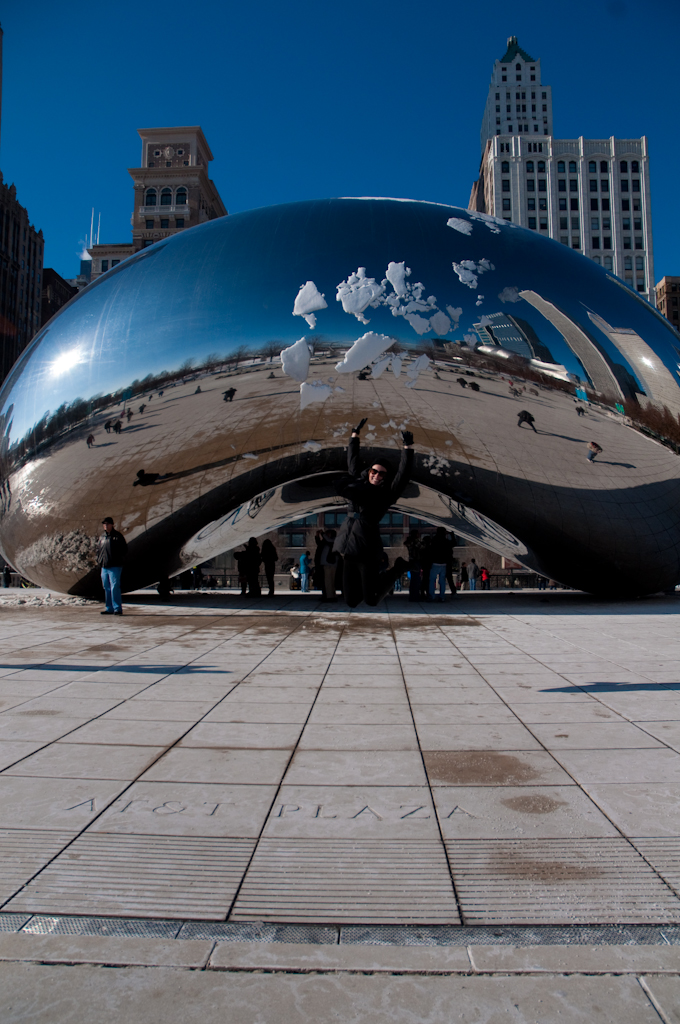 As we wandered pass the corner of the city's center we finally made it to my favourite sight, the Coffee looking Bean mirror. It is located in the middle of the Millennium Park, where there is also a small skating rink completely filled with people. I found the Bean one of the coolest look artistic monuments I have ever seen throughout my many prior travels. As many pictures were taken and about a whole 20 minutes of staring at it, we decided to crawl over to see another famous sight.
The Sears Tower, one of the tallest buildings in the world at which is one of Chicago's major tourist attractions. At first I thought it would be similar to Toronto's CN Tower, but just a building instead however it wasn't at all. This tower has little glass bubbles on the one side of the building. You can not only see out towards the city limits but also below you too. Streets run just under your feet and you can see it all in clear view. It's a little creepy if you are afraid of heights, but overall it's pretty cool.

As the day slowly trickled into evening, we ended up getting yummy Greek food. As the food settled in our stomachs, wine and clubbing was next on the agenda. Yet, I did find out about this light show that was happening at the Zoo. So shortly after wards we found ourselves surrounded by millions of colourful lights that were dancing on tress. It was pretty cool to see so many lights with an endless amount of colours. Once we took as many photos as possible we ended up in a club called Sky Bar that was jam packed. Overall, it was a night filled with much dancing and drinking, to make the perfect combination after a day packed with sightseeing.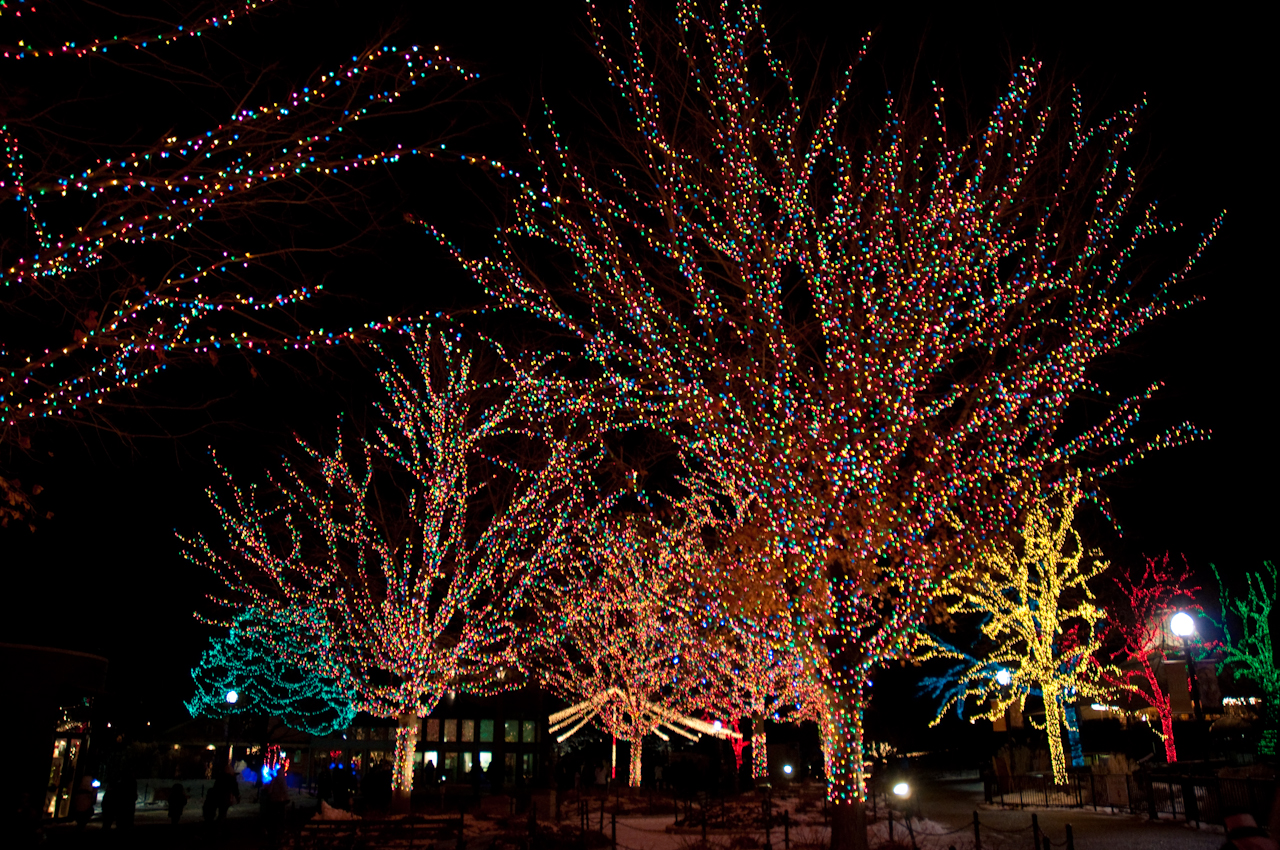 As for the Sunday, well driving a 10 hour trip back with a GPS that kinda got us lost here and there…… lets just say it was an adventure crossing back into Canada.
About The Author
Related posts