Diaries of my Kilimanjaro Hike – Day 1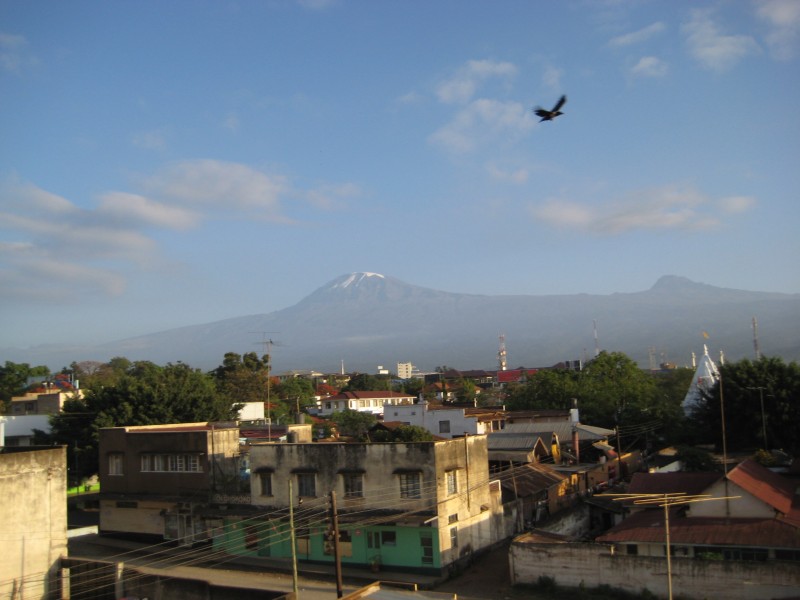 When Dec 21st arrived, I was definitely nervous. I will never forget this date because it was the day the hike started. By that morning, I met a few people who had hiked Kilimanjaro and made it up. But I was nevertheless nervous to begin my 7-day Kilimanjaro hike.
The mini-bus arrived around 8:30-9am to pick us up at the hotel. We loaded the bus, hopped on and we were ready to go. On the bus, it just so happened that we were 5 solo travelers, me being the only female of course- a situation I've grown accustomed to over my solo travels. And so, we introduced ourselves since we were going to spend the next week together. Jonathan is an American who's a school principal in Tokyo, John is an American soldier based in Djibouti, Charles in a lawyer from Toronto and Marcel is a Consultant from Switzerland.
Marcel and I were completing the hike in 7 days where Jonathan, John and Charles were doing it in 6 days. All of us chose the Machame route, a more difficult route (in comparison to the popular Marangu route) but also more rewarding in terms of scenery.
And so, we drove about an hour to reach the Machame gate, where we registered our names and began the hike. The hike itself wasn't very difficult on the first day but given that it was our first day of hiking, it wasn't easy either. The scenery was really nice since we were hiking through the rainforest. We were carrying 3-4L of water in addition to extra clothing. We had to get accustomed to hiking for 7 hours, hiking in the rain at one point, hiking on rocks and so on. But, as the guides say all along "Pole, Pole" (slowly, slowly), that's exactly how we were hiking. So finally, we arrived at Machame camp (3,100m) in the late afternoon, where we settled in our tents, had popcorn and hot water as a snack, while mingling with other tired hikers.
[slideshow]
About The Author
Related posts