Diaries of my Kilimanjaro Hike- Day 2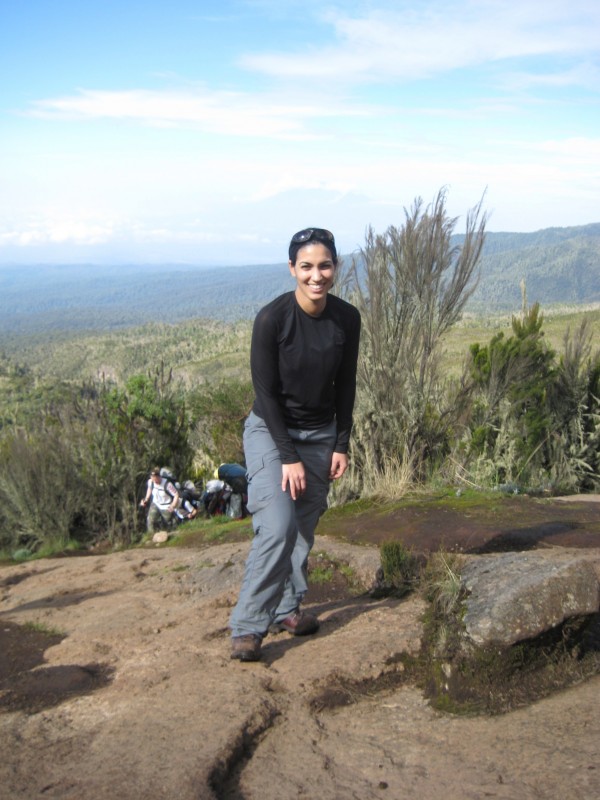 I woke up on Dec 22nd freezing! It was only once I woke up that I realized that I only closed the screen of my tent when I woke up to go to the bathroom that night. Since we were encouraged to drink between 3-4L of water per day, frequent bathroom calls were inevitable, at any given time of the day. We woke up at 7:30am that morning, packed our sleeping bag, mattress and duffel bags before heading to the main tent for breakfast. I loved waking up because the sun was out so it the mornings weren't as cold as the evenings.
Day 2′s hike was steep- very steep! Our guide Abdi warned us on the previous evening. Thankfully, we were only hiking for 4.5 hours, which was more than enough. I particularly enjoyed this day because all of us were in a good mood, the sun was out in the morning and the vegetation had changed from the previous day's hike. Although the hike was particularly steep and difficult, we took our time and everything went well. Thank god for my hiking poles! I don't know what I would have done without them!
We arrived at Shira camp (3,840m) in the early afternoon. I took a nice nap when I arrived, after being served popcorn and hot water. We went to visit nearby caves, had dinner and went to bed. The bathroom situation at this camp wasn't so bad as the previous camp. They obviously really stank, considering it was a hole in the ground, but at least it wasn't as hot as the last camp so there weren't any mosquitoes flying around.
Previous Post: Diaries of my Kilimanjaro Hike- Day 1
[slideshow]
About The Author
Related posts