Peru… My Next Destination!
Lately, I have been hearing everyone talking about traveling and I think this has got under my skin. So in October I am going to Peru! I have decided, I need a trip and a real backpacking trip.
This is my plan… well so far.
First step – Flight from Toronto to Lima.
I am not so excited about Lima, so I am going to go directly to Puno to see Lake Titicaca and visit the Floating Islands of Uros. I plan to stay there for two nights. I scanned through some hostels already and so far it looks like the best one is The Point Hostel. Since it does over look the highest lake in the world. When I am in Puno, I wouldn't mind crossing over to Bolivia too, but that is still on my maybe list.
Second step – is to take a bus over to Cuzco. I plan to see the small town for a day and following that I want to do a two-day hike up to Machu Picchu. Only reason why I want to do a small hike is because I have little time on my agenda. I would have to take the train half way up and from there the 105km hike would begin. Now getting back to Cuzco would be the train. Since I am only doing a two-day hike that would leave me enough time to explore the Amazon.
Third Step – A flight from Cuzco to Puerto Maldonado would only take me a day. Once I am there I would directly go to the hostel, at which I have already found one that seems good. It's called the Anaconda Lodge. It is built like little bungalows surrounded by tropical vegetation of the jungle. Plus it offers a pool!Sounds already good to me. I think I would just find a local tour to help me explore the jungle a little. Maybe even do a little fishing.
Once the jungle adventure is complete. I would fly back to Lima in order to catch my flight home to Toronto.
Now this is just a plan, now for all of you who have traveled Peru please let me know what you recommend! From hostels, transportation, to highlights! Cheers.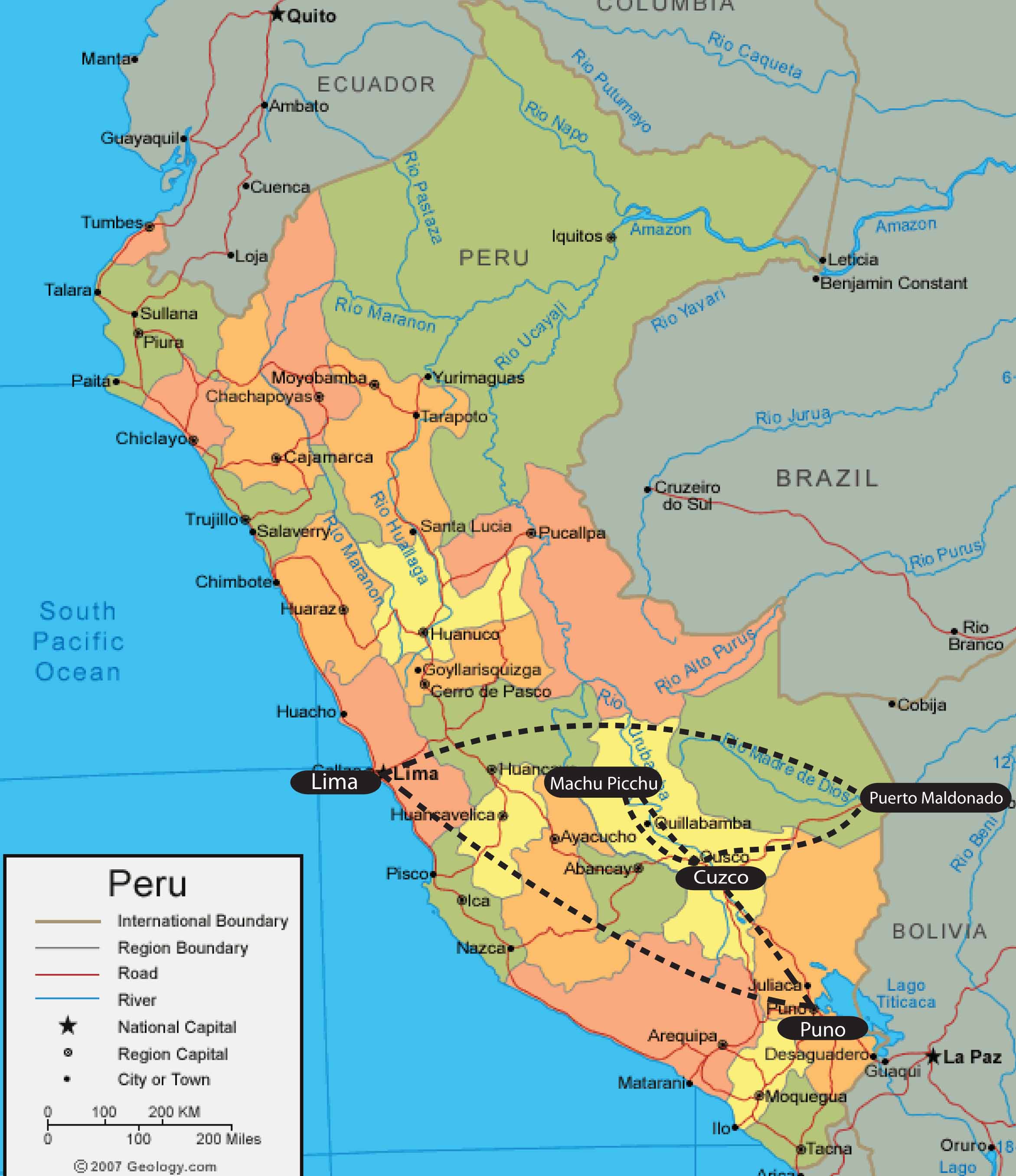 About The Author
Related posts