Spending Happy Hour on a Boat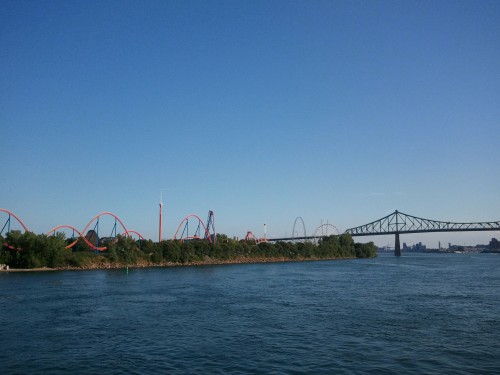 It's Thursday and most of us are getting excited for the weekend. So why not go out with friends and enjoy a few drinks before the weekend chores start? If you're looking for the perfect Happy Hour place in Montreal on a sunny day, consider the Belvu in the Old Port for an urban outing on the river. You'll quickly notice how Belvu is not your typical happy hour place in the city. This one floats on water!
Given that Montreal is an island, there are a few high-end boat operators that offer a nice meal on a boat while it does the turn of the island. Sometimes, event organizers will throw a party on a boat for a few hours. But just recently, I discovered Belvu boat/catamaran. It's another tour operator that offers a nice meal on a boat but they also have happy hour every Thursday and Friday nights. While the boat takes off at 5:30pm, you can enjoy a few drinks on the boat before. By 5:30, the boat leaves the port and sails for about an hour until it comes back. During that time, you can enjoy a fantastic sangria (among many other drinks) and enjoy the view of the surrounding areas. such as Parc Jean- Drapeau and Ile Sainte- Helene. You can enjoy a nice view of the port while it sails away, or of  the amusement park on Parc Jean Drapeau. If you're lucky, they'll have a guest band playing on the boat which is always a nice little extra.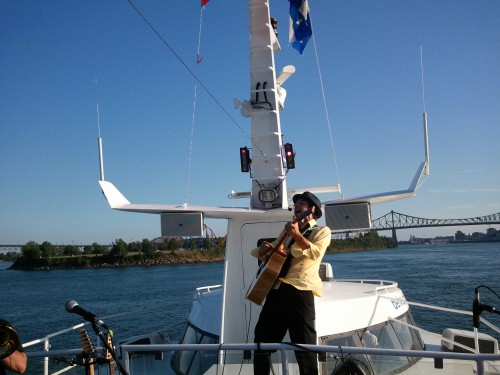 Band or no band, it's a great way to spend any Thursday or Friday summer night with friends in the summer. They also offer boat rides during the fireworks (every Wednesday and Saturday). That's definitely on my list of things to do for next summer! If you're interested in a romantic evening, they serve dinner on the boat as of 7pm. Prices vary according to the menu you choose but it's somewhere between 115$-175$. A little pricy but surely once in a lifetime experience. Enjoy!
About The Author
Related posts