Canada's Apple History
Only a few more days to gear up for one of Canada's most historic festivals. The apple festival. A community in northern Ontario called  Iroquois is celebrating a piece of history that very few Canadians know about. It will be held on September 17th.
It's a festival about celebrating a farmer who found the McIntosh Apple over 200 years ago. His name was John McIntosh, hence the apple name. He found an apple tree on his property near the St.Lawrence River. Later this apple became known as the McIntosh apple, since years later John established a business selling apples.
Now as for today the family in the fourth generation still celebrates this family and Canadian history.  The actual festival will be held on his late property where the oldest known McIntosh apple tree once stood. It wasn't until earlier this year when the tree died.
The festival will not only hold many historic items, but will also include many contests, a BBQ, music, apple cider and of course lots of apples . It is a well planned celebration, where many Canadians should experience, since it is apart of our history.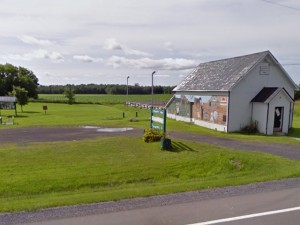 About The Author
Related posts