A Review of Off-Track Planet Magazine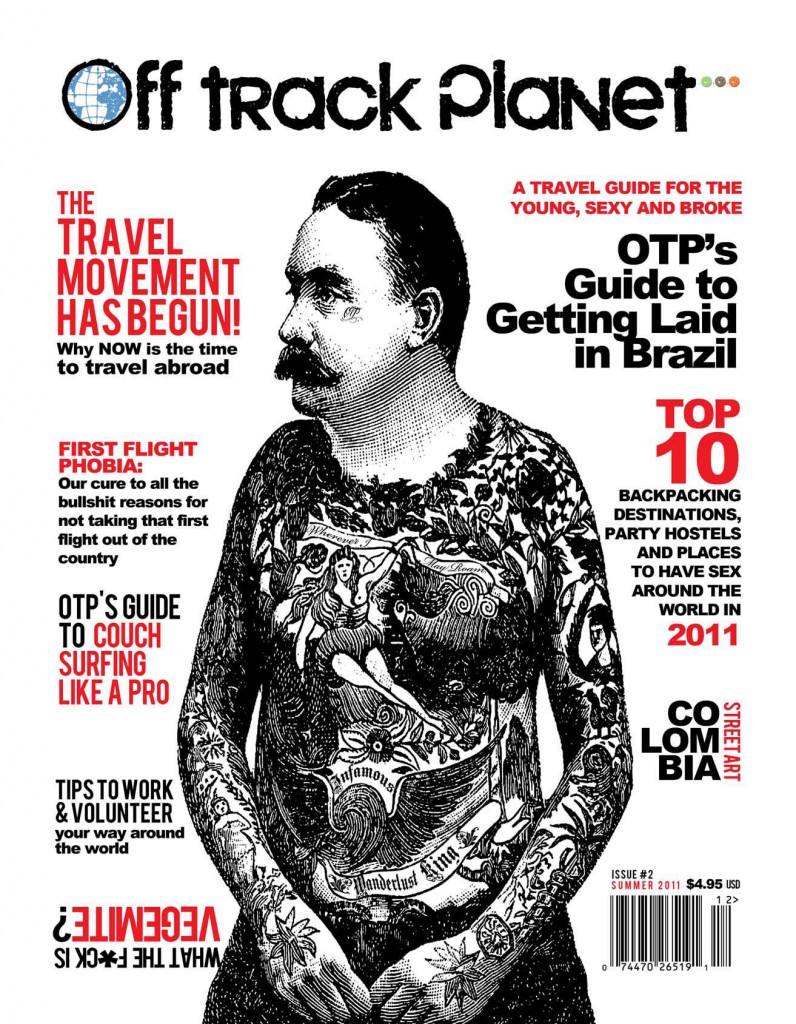 If you're browsing a newsstand, you will quickly realize that there aren't many options when it comes to backpacking magazines. You'll find your classic travel magazines but none that really offers you the realities or the rawness of backpacking. This is where I introduce Off-Track Planet's new magazine.
Off-Track Planet started off as any other travel blog. The only difference is that they now offer readers interesting backpacking content in the form of a magazine. One main feature that stands out of their magazine is the design. I am truly impressed by the artwork in the entire issue I read. It offers great pictures and artwork to its readers. It would be difficult for a reader not to take a peek at the magazine if it's in front of them.
I would say that its content is geared towards a younger demographic, with or without backpacking experience. It's an introductory to backpacking type of magazine where you can find fun and short articles related to cities, activities, personal stories, etc. It's not the type of magazine you would buy to plan a trip because the articles are about one page long on average and offers very general information. It's definitely a good read if you need a break from life and want to relax while thinking about traveling!
The price of an issue is $4.95 which is definitely affordable for a fun read. If you're interested in finding out more, you can visit the Off-Track Planet blog.
About The Author
Related posts