Seven Weird and Wonderful Festivals in Southeast Asia
Southeast Asia has a plethora of weird and wonderful festivals to discover while backpacking. From leaving food out for ghosts in China to a mud party in South Korea, there's something to tickle anyone's fancy.
Many of these festivals are in Thailand – look for a cheap hotel in Bangkok to use as a base while travelling between different festivals. After all, you don't want to stay in just one part of the country when there's so much to explore!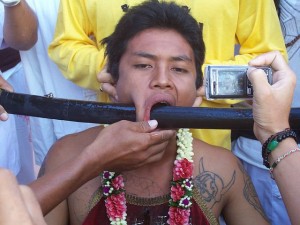 Phuket Vegetarian Festival
Where: Phuket, Thailand
When: Late September to early October (begins on the first evening of the ninth lunar month and lasts for nine days)
Why? For nine days, Vegetarian Festival devotees on the island of Phuket deny themselves meat (hence the name), sex and alcohol. Doesn't sound like much of a show? Well, they also indulge in extreme acts of self-torture and mutilation in order to drive out evil spirits and diseases. Cheeks are pierced with skewers, ladders made of blades are climbed and photographers have a field day.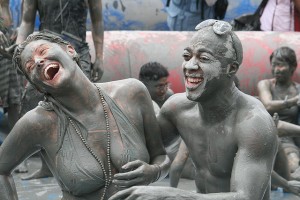 Boryeong Mud Festival
Where: Boryeong, Chungcheongnam-do, South Korea
When: Mid-July
Why? Started up as a marketing exercise to promote the mineral-rich properties of the mud on tiny coastal town Boryeong's beach, festival-goers have swelled to two to three-million in the past few years. Be prepared to get extremely messy with mud fights, mud slides and mud wrestling a-plenty.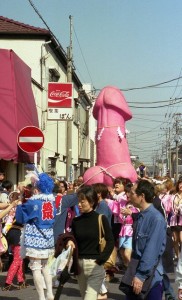 Kanamara Matsuri (Festival of the Steel Phallus)
Where: Kawasaki, Japan
When: First Sunday in April
Why? Centred around a shrine to the phallus in Kawasaki, this annual penis-praising event encompasses a mikoshi parade and people brandishing phallic-shaped items like lollipops, vegetables and statues. One to be seen to be believed!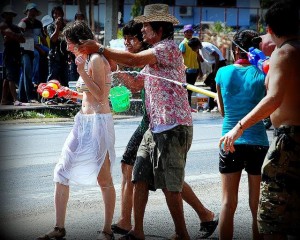 Songkran Water Festival
Where: Chiang Mai, Thailand
When: 13-15th April
Why? Super-soakers at the ready! Celebrating the old dates of the Thai New Year, Songkran is a three-day cleansing festival that ends in an almighty water-fight. On the day of the 15th, take to the streets with thousands of other backpackers and locals to douse your opponents with water from buckets, water-pistols and hoses.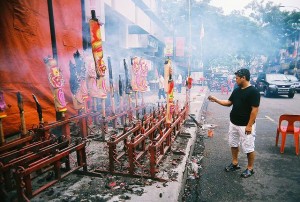 Festival of the Hungry Ghosts 
Where: China, Malaysia, Taiwan and Singapore
When: Mid- to late-August or early September (15th or 14th day of the seventh lunar month)
Why? This is the date the gates of hell are opened and restless ghosts are said to return to earth. Locals attempt to appease the ghosts with offerings of food, and piles of fake money are burned as a symbolic sacrifice to deceased ancestors. Month-long festivities follow, which include live Chinese operas and dramas held in the open-air in parks and on piazzas.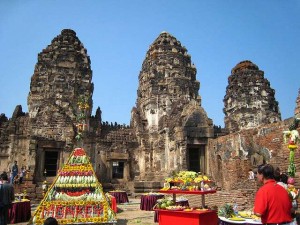 Monkey Buffet Festival
Where: Pra Prang Sam Yot temple, Lopburi Province, Thailand
When: Last Sunday of November
Why? Here's a novel way of promoting tourism to your town – invite the 2000 monkey residents to a banquet! These dinner guests aren't exactly top-notch in the table-manners department, but their messy feast of fruit, veg and, er, cans of coke gets the job done – the tiny town of Lopburi is now firmly on the map for many Thailand visitors.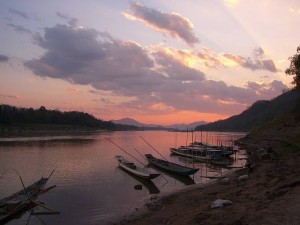 Naga Fireballs Festival
Where: Mekong River, Nong Khai Province, Thailand
When: Late October (the full moon night of the eleventh lunar month)
Why? Unique, scientifically explainable phenomenon or supernatural occurrence? That's the debate that rages around the Naga Fireballs, the burning balls of light that arise from the depths of the Mekong river in Nong Khai Province, Thailand. Whatever the explanation for their existence, the fireballs are undeniably beautiful – and thousands gather annually during the October full moon to witness the sight for themselves.
About The Author
Related posts