Skiing in Chamonix, France
If there is one place in the world I'd love to go back in the winter, it would definitely be Chamonix, France. Chamonix is a perfect ski holiday in France for anyone who loves winter sports and well, some adventure. Did you know Chamonix hosted the first ever winter olympics in 1924? Cool, eh!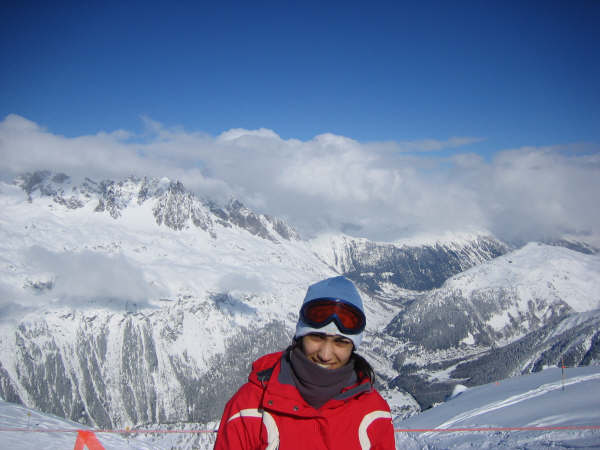 Chamonix is one of those ski resorts that can accommodate different types of travelers. You'll find your regular skiers who visit Chamonix to hit the slopes, have a few beers in the evening and relax at a b&b. Others rather enjoy their stay at a luxurious hotel and spend their time in thermal baths. And another small portion of them are camping on the mountain because they are on some winter expedition. Chamonix has lots to offer, it all depends on what you're looking for! The number of activities are countless (or almost!).
Now, you're probably wondering how to get there. If you're flying, the most accessible airport is Geneva. From there, you can hop in a taxi, bus or collective van. Regardless of where you are coming from, you'll be able to easily hop on a train or bus to get to Chamonix since it's very well-developed resort. This being said, avoid the high season. It will cost more and it's crowded. If you're going to ski t one of the most beautiful places in the world, might as well do it right!
About The Author
Related posts