Top 5 Reasons Why You Should Travel by Train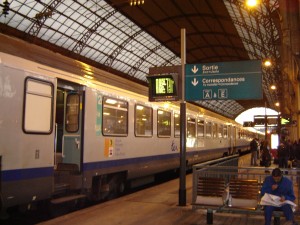 Depending on where you're traveling in the world on a budget, you'll probably be debating on whether you should take a bus or train to get to your destination. Some countries like Spain offer an extensive and cheap bus route whereas other countries such as Italy have a much more extensive train route and not a bus one. Reading up on the countries you're traveling to is the best way to determine which one is best. But have you ever considered a US Rail Holidays this year? Visiting a country by train is a different way to experience a country. Here are a few reasons why you should consider a train tour this year.
Comfortable Seats & Beds
I am convinced trains offer the best comfort for budget travel. Of course, we'd all prefer to travel first class in an airplane but most of us don't have the bucks to follow our wishes. And some of us prefer to spend our moulah elsewhere, like traveling (more)! This being said. trains do offer somewhat comfortable seats but if you're traveling by train overnight, you have the option to book a bed. Now, what's better than sleeping in a bed when you're traveling?
Convenient Drop-Offs
Unlike airplanes that drop you off at the airport of your destination city which is almost always far away from city center, train stations are often conveniently located in the city. You save time and money traveling from the airport to the city's tourist spot.
 Flexible Timetables
Most railway companies around the world offer flexible timetables. And this, especially if you're traveling to a popular city or town. It gives you the flexibility to visit for an extra few hours if you're not done and simply hop on the next train.
More Luggage
Traveling by train offers passengers the luxury to bring more luggage. There are generally no restrictions as per how much luggage you can check-in but it does vary by train company so do make sure to read their guidelines.
 No Long Line-Ups
Last but not least, there is no need to arrive 2-3 hours before departure to pass customs and security! This is personally the best part of traveling by train. It's hassle free! For more detailed information on train travel news or timetables you can also visit the train sites directly, such as Amtrak for the US, Via Rail for Canada and Eurostar for Europe.
About The Author
Related posts