Puno and Lake Titicaca – PERU
A day after seeing Machu Picchu, we headed towards the world's highest navigable lake. Lake Titicaca, at 3,860m above sea level, on the Peruvian Altiplano. We decided to book seats on a bus from Cusco to Puno on Lake Titicaca knowing that Puno is the largest city in the Southeastern region of Peru. We also thought it was the best destination to see the two key attractions, the floating Reed islands of the Uros, and Isla Taquile.
Floating Reed islands of the Uros
 We took an organized tour that was arranged by the city to see the Uros islands and also Isla Taquile. Our first stop was experiencing the 40 floating reed islands that were all man-made, and unique from one another. Every island has their own president and at least four to five families on one. It was fascinating to learn their history and to know how they have survived on these islands for thousands of years only depending on the lake. As we went further away from the Uros Islands, the water became crystal blue – greenish, breath-taking.
 Isla Taguile
 This island gave me a small perspective in how a simple life with traditions is what really makes people/families very happy. Everyone on this island has followed tradition after tradition for generations and over the years it has carved a wonderful culture that remains on the island. One tradition that stood out to me was men hats and women skirt colours. The hats represent a symbol. If a man wears the top part of his hat white he is stated as single, but if he wears his hat all red that means he is married. As for women, the more colours on her skirt, the more a man will recognize that she is married. A very simple tradition, but amazing.
I found that Lake Titicaca is a time capsule of wonderful preserved Peruvian cultures. It was amazing to experience culture, love, happiness, and joy throughout the Puno region on Lake Titicaca.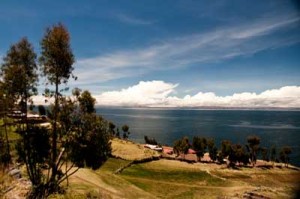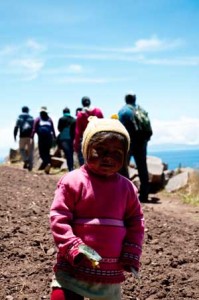 About The Author
Related posts