Backpacking around Wales
Wales has plenty to offer to people who like to get out and explore and enjoy the great outdoors.
From coastal walks along rugged cliff tops to mountain climbs in some of the most breath-taking scenery in the UK, Wales can challenge walkers of all ages and abilities. The abundance of lovely Welsh cottages dotted all the country also means you can escape it all and relax in a calming environment.
Here we select five of the best areas for backpackers to discover.
Brecon Beacons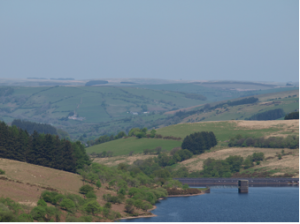 This mountain range in the south of Wales is a particularly beautiful region of the UK and there's no end of choice in this area. Go caving, climbing, cycling, fishing, horse riding, kayaking, walking and much, much more here, or just find out more about the multitude of nearby charming market towns, castles and other sites of interest. Check out Henrhyd Falls, a 90-foot waterfall, and it may be worth considering cycling or walking along the Taff Trail, which is an 88-km route between the town of Brecon and Cardiff Bay.
Ceiriog Valley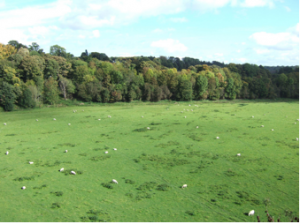 Former UK Prime Minister Lloyd George famously described Ceiriog Valley as "heaven on Earth" and it certainly is an area of natural beauty not far from the border between England and Wales. Go pony trekking, mountain biking or walking here and see Pistyll Rhaeader in all its glory. Pistyll Rhaeader, which is 240-feet tall, is the highest waterfall in the whole of Wales and indeed the tallest single drop waterfall in the UK. There are four different walking trails located in and around Pistyll Rhaeader, with a walk to suit the fitness of walkers both young and old.
Llyn Coastal Path
At some 146km, Llyn Coastal Path is a footpath that stretches from Caernarfon to Porthmadog. Either do the entire walk over the course of a few days or just pick a section of it and roam around the coastline in north-west Wales, stopping off in the various different harbours and towns for a spot of refreshment or to tuck into local delicacies like bara brith (fruit cake), cawl (a soup containing beef or lamb) and laverbread (seaweed fried with bacon).
Moel Famau
See as far away as Blackpool Tower, the Isle of Man and Liverpool in the distance on a clear day from the top of Moel Famau, a hill in north Wales. A host of interesting wildlife live in and around Moel Famau, from rare birds to foxes and badgers. The remains of Jubilee Tower, which was built in 1810, await those who clamber the hill. Interestingly, a huge crowd of walkers recently celebrated the 200th anniversary since the first stones of Jubilee Tower were laid.
Snowdonia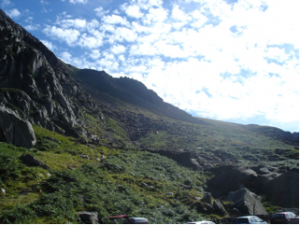 The views from the top of Moel Famau may be special, but they are nothing compared to those from the top of Snowdonia,the highestmountain in Wales.At 3,560ft above sea level, Snowdonia is also one of the biggest, not to mention challenging, peaks in Britain. If, for whatever reason, you don't fancy walking up to the summit yet still want to take in the stunning vista from the peak or are too tired to walk back down then hop on board the Snowdon Mountain Railway, a 7km track that stops and starts at Llanberis station.
About The Author
Related posts