Planning a Trip to Sydney, Australia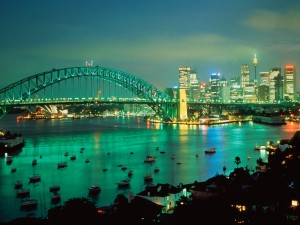 One of the most popular destinations to visit in the world now is Sydney, Australia. Tourists love the blend of hot summer days on the beach to the adventurous outdoor activities that are offered. Planning a trip to relax, sightsee, and enjoy some outdoor sports, is all pretty easy. Sydney offers many different tours, travel hookups, and budget deals for everyone. As far as organizing goes, it's pretty much an easy as a step-by-step preparation. Here is what I would recommend doing.
A few months prior to your trip, create a list of what places/sites you plan to see, and how long you plan to be at each one. Once that is complete, figure out what ones are worth seeing first. I would consider your budget, travel route, weather, accommodation and how far in advance you need to book ahead. With all this in mind, start by booking your flights to Sydney first.  Booking a flight to Sydney usually isn't too difficult considering anywhere in the world is accessible flying into the international airport of Sydney. The more difficult part would be seeing what price to go for. Flying anywhere into Sydney can be expensive. But once your flight is book, all the excitement usually escalates so planning shouldn't be too tough. J  Next step is booking your accommodations. If you were a new backpacker/travel I would book all the hotels/hostels before leaving on your trip. However, if you're a backpacker by heart, sometimes winging it can be a good idea. (I usually do it that way now, unless I know the hostels will be booked up during that time of travel.) When you do book your accommodations be sure to plan them accordingly to your plan of what you'll be doing during the day. Remember when looking for a hotel or hostels do look into location, price and if local transportation is near. It maybe save you a lot of time and trouble when you're traveling. Once flight, accommodation is book, start to see what activities you have to pay/book ahead of time. For the most part you usually can pay for everything once you arrive, but for a safety net its sometimes good that you book in advance. Once that is complete – you're done and ready for a great trip. It's not too hard to plan a trip, the only difficult part is arranging your days and what to do/see and time of each place you want to spend at. I find planning is one of the most exciting parts of traveling!
About The Author
Related posts