Village des Neiges (Snow Village) in Montreal
It's that time of the year where most people are looking for cheap flights to Thailand to escape the end of winter. Although an escapade to Thailand sounds tempting to everyone, reality is that most people will be stuck at home in the snow. So why not make the best of it and enjoy festivals in the city? I recently visited the Snow Village in Montreal on a nice sunny day and was very happy to learn that we have the only ice restaurant in North America. Wot wot!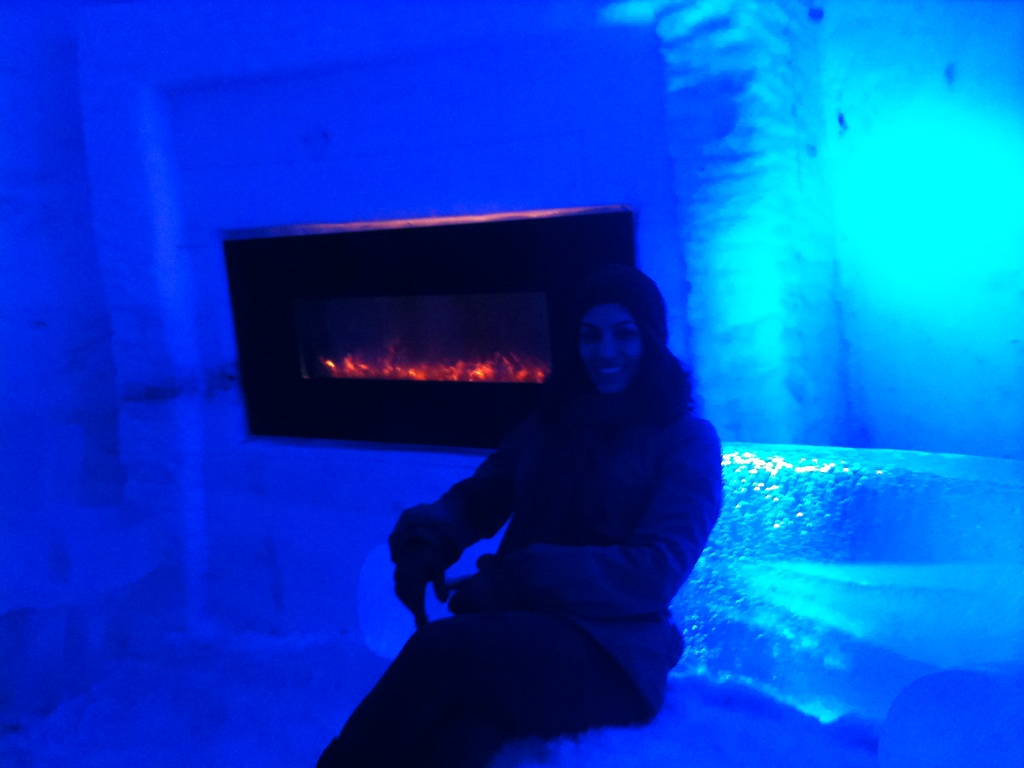 When we first arrived to the Snow Village, we weren't sure if we wanted to pay the entrance fee of $17. After some debate and then the realization that we traveled 30 minutes by subway to get there, we decided to go ahead and each pay the entrance fee. From the outside, it's not very spectacular. All you see is a big igloo and honestly, the snow was a little dirty. But hey, it didn't snow a lot in Montreal this year so I guess they had to work with what they had. Nevertheless, we began our mini tour by looking at the rooms. Yes! You can sleep on an ice bed for one (or many) night! Every room is unique. Some rooms are more spectacular than others but it's worth going in all the rooms. There were between 20 and 30 rooms if I remember correctly. Are you adventurous enough to sleep outside in winter?
Once we were done visiting the rooms, we walked towards the ice restaurant, where we saw some people paying their bill. It was a cute, small and well decorated restaurant. You can reserve for the lunch or dinner menu. The lunch menu is less than $20 and the dinner menu is around 60$. Both are a three course meal. If you're adventurous enough to eat in the cold, this is the place for you! It was funny to see a classy restaurant and then people sitting down with their winter jackets and gloves! I was surprised to find out that it's the only ice restaurant in North America!
All in all, it the Snow Village was worth a visit. It's probably not an activity I would consider doing every year because it is a little pricy but definitely worth an afternoon. It was a great way to spend a winter afternoon!
About The Author
Related posts