Prepare before you fly – What you need to do before going overseas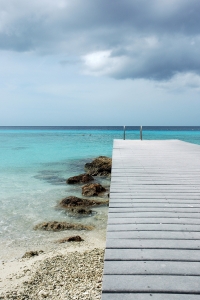 Going on holidays can be exhilarating and life changing. It opens your eyes to new cultures, people, places and things, providing you with experiences you can't find anywhere else. Going on a holiday overseas can be a wonderful break from the office and everyday life. But it is also important to be prepared before you go and make sure you take the right documents and get all the right vaccinations and necessities. Forgetting things like insurance or passports can ruin a holiday and turn a great experience into a disaster.
Some of the things you will need include your passport, travel insurance, luggage and travel guides. It is also important to change the currency of any cash you will be taking with you, get all the right vaccinations, organise car hire and children's activities if needed and buy new clothes if the weather or environment is different from home. Whether you are simply going on a short trip to a neighbouring country or halfway across the world, being prepared can make the experience smoother and more enjoyable.
Travel insurance is one of the most important things to get before travelling overseas. Whether you want cheap travel insurance or the best money can buy, it's vital to find a company that covers you for important things like injury and hospital fees, lost luggage, lost valuables or cash and flight cancellation. The easiest way to do this is by looking online for travel insurance. A good travel insurance company will inform you of all the terms and conditions before purchasing, so shop around before deciding on a plan.
Another vital item is your passport. Many people take it for granted and leave it behind, creating problems before you even board the plane. A passport is necessary for both leaving and entering a country, and is the best form of identification you can have on you. Make sure your passport is up to date and if not, get it fixed in advance. Check your whole family's passports so no one gets left behind.
So, don't take a holiday overseas on a whim, be prepared. Make sure you have everything you and your family needs before the flight, while on the plane and while in another country. It will make you feel safe and secure knowing you are protected and ready for anything so you can get on with enjoying your holiday.
About The Author
Related posts