Beijing: China's Wonderwall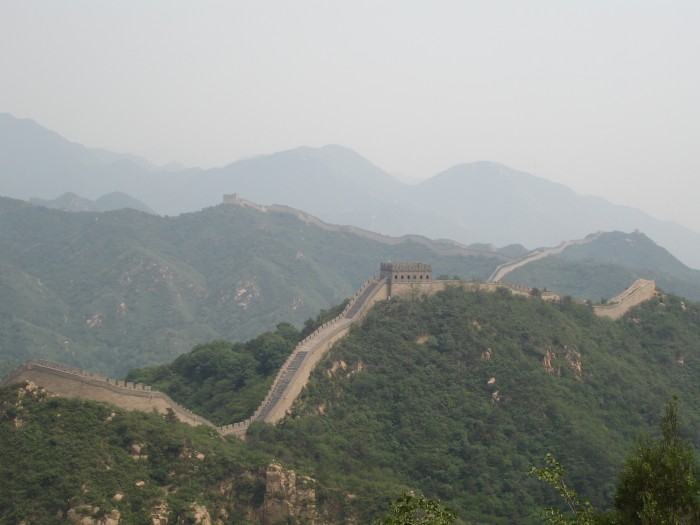 At first, Beijing can be overwhelming due to its sheer scale: everything here is massive, from plazas to monuments and the sheer number of attractions to see. It is however surprisingly easy and safe to get around in because of a convenient and modern metro train system, which easily takes you to the most interesting sights.
I have to admit, I was really excited when I booked my cheap flights to Beijing, as China was always on the list of my top places in the world to visit.
A visit to the Forbidden City is an absolute must, so do save a day on your itinerary just for that, as it is a huge site to cover. Also, bring some snacks. It is well worth investing in an English-speaking guide, as learning about the history of the place and the dramas that have played out here, which beat the most contrived soap operas by the way, will bring it to life for you.
Another unmissable sight which I have enjoyed immensely was the Summer Palace and grounds, which give you a glimpse of splendour that was enjoyed by the royals here. It is very colourful and picturesque, a great spot for avid photographers. If you have more time in Beijing, the Temple of Heaven is strongly recommended, as well as exploring the side streets in the city centre, where you can still find some traditional hutongs, or residential compounds – well worth seeing before they disappear altogether.
I was in Beijing in wintertime, and it was amazing to see people skating and just having fun on the ice at the local lakes and ponds. Community spirit is alive and well in China, and despite the cold, you could join large groups of tai chi practitioners doing exercises or choir singers practicing their songs in the parks around town.
Another highlight for me was seeing the pandas at China Zoo, and I have to report that the locals were just as excited as I was to see them – children and adults alike! The pandas have their own special section at the zoo, so you can choose to visit just them. This was organised especially to give the millions of tourists who flocked to Beijing Olympics a chance to see these endangered and beautiful animals.
When you're in Beijing, another daytrip that is obligatory really, is a visit to the Great Wall of China. It is breathtaking and a pleasant stroll too, with lovely views of the surrounding countryside. Plus, your facebook photos are bound to make your friends extremely jealous!
About the Author: Patricia Bieszk is a freelance writer and an avid traveller who's visited all the continents at least twice. When not writing about her adventures, which usually keeps her on the move, you can find her at the local coffee shop, documenting arts events, penning film and restaurant reviews and planning her next big globe-trotting conquest.
About The Author
Related posts