Finding the right Travelodge in London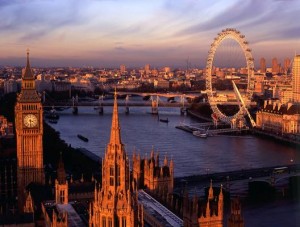 Britain's capital is full of accommodation of all kinds, from family-run B&Bs to ultra luxurious five-star behemoths. So finding the right hotel in London can be a daunting prospect at the best of times. Travelodge is a good option, likely to be cost efficient and reliable. But even finding the right Travelodge in London can be difficult, mainly due to the fact that there are so many, in many different areas of the city.
One should first consider which area of London is most convenient to stay. Whether it be the bustling centre around Oxford Road or the upper class Knightsbridge, or Kensington and Chelsea, location is probably the most decisive factor. Travelodge has hotels in Docklands, Covent Garden, Euston, Waterloo, Kings Cross, Bank, among others. Many of the locations are next to important transport hubs, usually major train stations or airports, and this should certainly be a factor in any decision, as should the noise caused by these forms of transport!
London sees millions of visitors every year, whether it be for business or pleasure, Britain's capital is one of the most visited cities on earth. Some come to complete multi-million pound business deals, others simply for a site of Big Ben and the Houses of Parliament. The city is also known for its nightlife, boasting perhaps the world's largest and most diverse selection of pubs, clubs, and restaurants. All of London's boroughs have different reputations and the 'feel' of each can be very different. For example Euston will be very different to Bank, with its closeness to the Thames and the financial district.
A quick perusal of a map of London along with the locations of the hotels will all that most visitors need when finding the right Travelodge in London.
About The Author
Related posts