Tips for Getting Cheap Last Minute Flights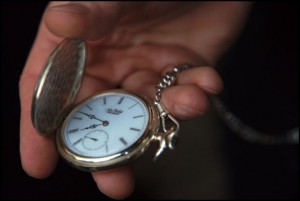 Sometimes you plan traveling months and months in advance. At other times, you don't plan at all. You just buy a ticket last minute and get yourself where you want to go. The latter is more spontaneous, more reckless and often more fun. If you're traveling last minute, here are a few tips that can help you save some money.
Get on the Mailing Lists
What airlines fly to where you want to go? Get on their mailing lists.
For example, if you're flying domestic, you might want to be on the mailing lists of United Airlines, American Airlines and Southwest Airlines. Make sure you get on their last minute deal announcements list.
Watch these announcements carefully. Every once in a while, there'll be a flight going where you want for as much as half off. Snag these tickets quickly, as there are a lot of other people who're also watching these lists.
Check Their Websites for Last Minute Deals
Most airlines will also have a section on their website for last minute deals or specials. Sometimes these deals may be announced as little as three hours before the plane begins boarding. At other times, airlines will put specials on flights that just aren't filling up quickly enough.
Bookmark these pages. Check the regularly. You can even place links to these sites on your home page. If you get in the habit of checking these pages regularly, one day you'll get lucky and pick up the perfect plane ticket for a fraction of its normal price.
Call and Ask
Another way to get last minute tickets is to call the airline and ask. Just call them up and ask if there are any vacancies on flights about to take off and ask if they can give you a special deal. You can also try asking them whether they've had any cancelations.
Sometimes airlines won't have enough vacant seats to warrant posting it on their website or sending out an email. That doesn't mean they're not willing to sell you the seat for less. You just have to ask.
If you don't get the ticket on your first try, don't fret. Try again tomorrow. Or try calling another airline that's also servicing the same area. If you don't need to leave right away, you can often snag up a ticket right before a flight takes off.
Remember, the moment the plane takes off, any unsold seats become worth zero dollars to the airline. If you're giving them some money for that seat, they're often more than willing to take the extra profits.
Just Show Up
If you don't really care much about where you'll end up, you can try just showing up at the airport. Just walk up to the check in, information or reception desk and ask whether they have any cheap empty seats on any plane for any destination.
This will allow you to get yourself on planes that are truly just about to take off. Unfortunately, it can be very random. If all you want to do is travel and do something adventurous, this is a great way to do it. If you have a specific destination, this doesn't work quite as well.
What You Should Never Do
If you're booking a plane ticket last minute, the one thing you should never do is book online. This is true both of booking on the airline's website and booking through a ticket aggregator.
If you book a plane last minute online, you'll end up paying a premium. A ticket that would normally cost $500 might cost $700, because you're booking last minute. Airlines figure that you're buying a ticket last minute because you need to leave today, rather than because you're trying to get a good deal.
Just pick up the phone. If you're willing to take that small extra step to make contact with a real person and ask about deals, you may be pleasantly surprised at the results.
Traveling last minute is one of the best ways to save money on travel. You need to be a little persistent and a bit flexible about your flight times and possibly even your flight destination. If you're willing to put in the work however, you'll be rewarded handsomely in saved money.
Author Bio – This is a guest post by Dillon Michaelson, working for InsanelyCheapFlights. If you're on the lookout for cheap flights or interested in booking a last minute deal on JetBlue flights, visit his travel portal today.
About The Author
Related posts