Guest Post in RODA MAGAZINE.com
Guest Post in  RODA MAGAZINE.com : FRONT PAGE.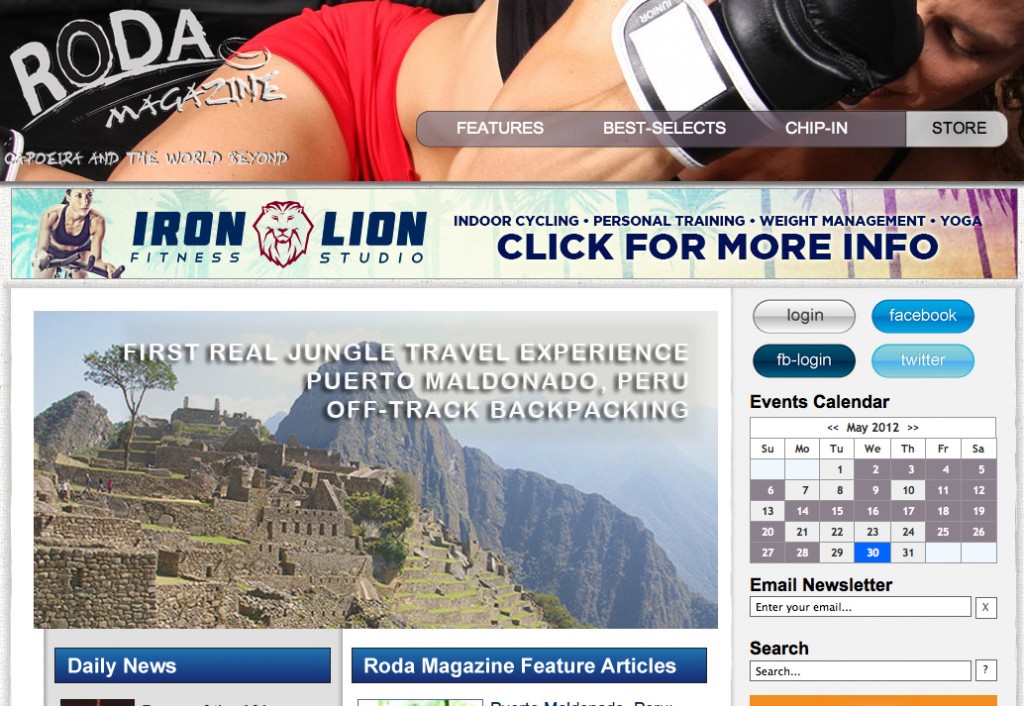 Take a sneak peek at OTB's guest post in Roda Magazine.com
…………………………………………………………………………
Nara, from Off-Track Backpacking, wrote an absorbing account about her first REAL jungle travel experience. The main destination was the jungle area of Puerto Maldonado, Peru where she would join a guided nature and kayaking tour group at a place called Anaconda Lodge. It's a great journey to a lesser known place in the world seen through the eyes of Nara as she experiences the beauty and robust life of the Peruvian wilderness. Stay tuned after the article for an interview with Nara and details on her jungle passage.
Article: My First Real Jungle Travel Experience – Puerto Maldonado, Peru 
About The Author
Related posts