The Seven Best Destinations in the World for Packaged Holidays
Backpacking may not be for everyone and that's ok, really! The beauty of this world is that we are all different and guess what? You can explore some of the best parts of the world in an organized way and you can still have fun!
1.  The Caribbean
Stretching for more than 2,000 miles along the borders of the Atlantic Ocean, Gulf of Mexico, and the Caribbean Sea, the Caribbean comprises over 7,000 tropical islands.  With such a plethora of islands, it's no wonder that there's terrain to suit everyone's needs.  Diving and snorkeling in the clear waters and pristine reefs are popular activities, but there's also everything from mountain climbing (some of the islands, like Trinidad & Tobago and Saint Kitts, possess volcanic mountain-like features) to more pastoral activities such as golf and tennis. The Caribbean truly is a tropical paradise.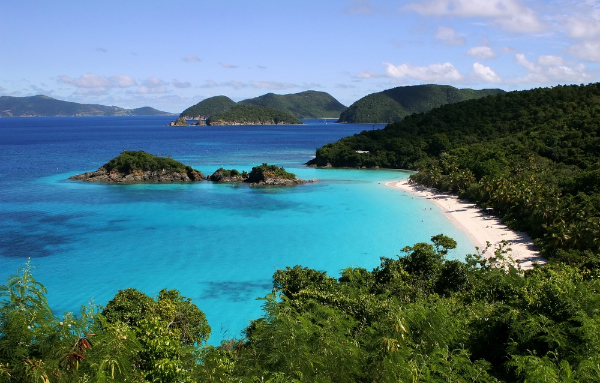 2. The Greek Islands
Once upon a time, Greece was a top travel destination for travelers from all over the world. After all, with centuries of history that has influenced and shaped the modern world we see today, as well as friendly people, great food, and stunning landscapes, it's hard to find a reason to dislike this small European country nestled on the deep blue waters of the Aegean Sea. These days, economic woes may have affected tourism, but that means that now is the perfect time to get a great deal on packaged holidays.
3.  India
Does any other country conjure up images of such exoticism, spirituality, and yes – perhaps chaos? Facing India alone can be a daunting prospect. Located in the Asian subcontinent, India has the world's second-largest population with over 1.2 billion people in an area smaller than Australia.  A packaged holiday may be the best way to conquer this country, to soak in the legendary wonders of the Taj Mahal, the rightly-famous food, and the bustling cities.
4.  The USA
Though perhaps initially lacking in the exoticism of the other entries on this list, don't discredit the USA. What other country has such a vast range of climates and geography to choose from? From skiing in the Rockies to sunbathing on the famous California beaches, here you can have it all.  Outdoor pursuits are king; Yosemite National Park offers some of the most breathtaking scenes to be found in nature. If the outdoors isn't your thing, the US also has some of the best museums, theme parks, and partying in the world. Because of the sheer size of the US, custom holidays will allow you to pick and choose exactly where you'd like to go and what you want to see.
5.  Australia
Australia, the land down under. Filled some of the world's strangest creatures and most alien landscapes to be found on Earth, Australia is also home to the world's friendliest and furthest-roaming people. With such a young culture and history, it's no wonder Australians travel so much – they've probably traveled more in your home country than you have.
6.  South Africa
South Africa is much more than just home to the 2010 World Cup.  Located on the southernmost tip of Africa, this relatively large country contains truly stunning and varied scenery. World-famous wines make this a popular destination for aficionados.  If traveling further into Africa, this is a good country to get acclimated in.  Go on a safari and witness lions and giraffes in the wild; drink wine on the wild and rugged coast, and enjoy the hospitality of the South African people.
7.  Brazil
Brazil is one of the largest countries in the world, unassumingly spread over a vast portion of South America. The best Carnival celebrations are to be found in Rio de Janeiro, but outside the cities much of Brazil is still wild Amazonian rainforest.  The Brazilian culture is an interesting mix of European and Caribbean influence on a native population; Brazilians are known as some of the most beautiful people in the world. Varied and exotic geography rounds out this unique country.
These 7 destinations make up the 7 best locations for packaged holidays, though, of course, the more rugged and self-reliant traveler will find a lot to love in these places as well!
This is a guest post by Sam Camus, a part-time guest blogger, and full-time world traveler.  Currently located in Budapest Hungary, Sam's plan is to keep moving until he can't anymore.
About The Author
Related posts