The Importance of Volunteering Abroad
Volunteering has become a popular part of gap year programs. But there are a lot of students out there who are not sure about the kind of program to apply for in their gap year itinerary. Volunteering is an excellent opportunity to learn practical and academic aspect of any social work. Such programs allow interactions and sharing experiences with likeminded people from around the globe and learn more than one can in a traditional classroom session.
The Purpose of Volunteering and its Strengths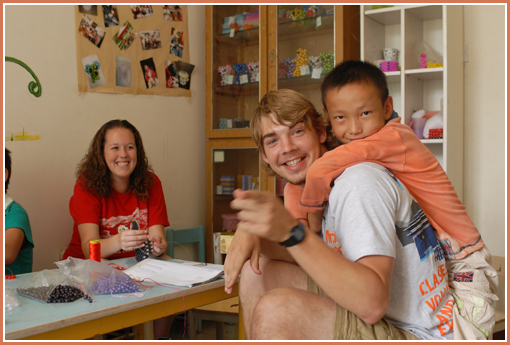 There are many types of study abroad and student exchange programs prevalent today. There are some which focus on language and others which focus on extensive traveling. But the best of both worlds is obtained in programs which offer students the opportunity to extensively travel while on an intensive language program. The idea is to help them open up to cultures and lifestyles that are different from their own. Various gap year programs help students get jobs overseas which involve volunteering work. This is a way of spending gap year that has progressively become popular because of a number of reasons.
The primary benefit for doing gap year jobs is that a student or a volunteer has to come out of his/her comfort zone and come to terms with the situation at ground level. Such programs help one have a firsthand interaction with a new community and culture. The issues that otherwise might not be noticed can be witnessed and understood clearly when one is doing volunteering service.
The volunteering programs allow one to utilize one's skills for the benefit of those who are in need of it. It is an excellent opportunity to enhance communication skills and work with likeminded people with whom one can build camaraderie and enhance social network. One gets to meet people from around the world working for the cause together. This is the kind of experience that is rare both in academic and professional circles.
All those who want to promote and work for a social cause find such gap year jobs a tremendous opportunity to contribute to the cause. There are many nations where there are rampant social evils whose elimination requires manpower and consistent efforts. One can utilize one's time in offering skills and services to such communities across the globe.
Institutions consider such jobs a full time work experience and students receive university credits depending on the time they have spent in volunteering work. This tenure adds to the resume and also adds to a professional resume. One can apply engineering skills and help in construction of equipment or infrastructure as a volunteer. A doctor can treat patients free of charge and master his or her trade. This is usually done under the supervision of other authorities and an enterprising person learns everything about a trade which includes both the administrative and professional methodologies.
Volunteer programs in different countries also allow students to travel and tour a number of places. This is learning in itself. Traveling to new places is an exciting venture. Living and working there inculcates qualities like empathy and tolerance because one has to go through situations on a day to day basis which might altogether be absent in the home country of a student. One develops as a person as well as a professional.
It is vital that one chooses a volunteer program with care and clarify association of the programs with academic and governing bodies in that country.
Tom Hopkins is an Editor in Chief, working for Minds Abroad your informed counselor for study abroad & travel programs in China. Learn Mandarin in China and enrich your cross-cultural experience. For more posts and information on places of cultural and historical interest that we take our students to, visit www.mindsabroad.com
About The Author
Related posts