Top Tips to Reduce Your Travel Budget
Budget should never weigh too heavily on your vacation plans; after all, you want to sit back and take a break without any worries! Even though you may feel the heat of inflation, you should always make time to see the world whenever you can. Here are a few tips that can help you keep your total travel budget in check and add to your trip experience.
Reduce Food Costs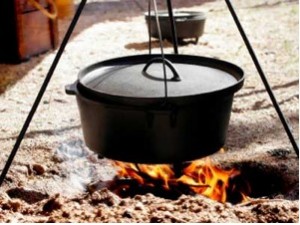 When you are on the road, you tend to feel hungrier than usual. The best way to sate your hunger is by buying your own groceries and whipping up a meal. You can cook as much as you want and have your fill. There are some great recipes that help you in whipping up a quick healthy meal. When you stay at hostels, you will have your own kitchen and you can make some really delicious yet cheap dishes. The list is endless and left to your imagination. There are some no-cooking-needed recipes when you do not have access to a stove.
Walk Wherever You Can
This might seem like a bad suggestion when you are on a trip as you are there to enjoy yourself. However, the best way to experience the place you visit is by walking, as you can enjoy the feel of the place and you also get more time to notice everything around you. That doesn't mean you will have to walk for miles. Buy a map and walk to the destinations that are fairly nearby. You can save a lot of money by cutting down on the transportation costs.
Flexibility Pays
Do not be too rigid with your travel plans. After you land at your destination, you might get some information about a few places which you did not know about when planning your trip. Weigh what they has to offer, and if some attractions and landmarks seem worthy of a visit, then change your plans. By skipping a few visits for others, or even entirely if this is justified, you can save some cash.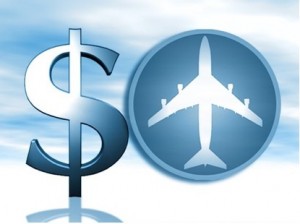 The time of visit is also an important consideration. If you plan it during the peak season, you will have to pay almost double the prices that you would have paid had you visited the destination in the off-seasons. The destinations will also be jam packed during peak season and you won't be able to enjoy the place at a more leisurely pace.
Stray off the Beaten Track
It is true that people frequent well-known tourist destinations, especially in the holiday season. But if you ask around a little and conduct an online research, you can come up with spectacular destinations which are not thronged by tourists. The appeal of the locations will be similar or in some cases, higher than the famous tourist locations. You will have two benefits by opting for this course of action. First is the reduced cost.
The managers of the less frequented tourist destination have a job of popularizing them and the best way to do it is by offering cheap deals from accommodation to food. The second benefit is that you have visited a place that your friends or colleagues have not visited or haven't even heard about! That satisfaction cannot be matched by any expensive travel package.
Grace works with www.burger-davis.ru a leading provider of some of the finest Luxury holiday Villas for rent in cannes and throughout the French Riviera. Lily loves travel, the outdoors and photography.
About The Author
Related posts