5 Great Vacations That Will Keep you Active
Do you know that you deserve a break? For months, you have been stressing yourself from work. It is unhealthy if you will keep on doing that without any breaks. If I were you, I will go straight to my superior to request for a vacation leave.
Yes, vacation means rest too. But that doesn't mean that you should be a couch potato. It is still best to flex some muscles and to release some endorphins.
You think that it's impossible to have a vacation and to continue your active lifestyle. Well, I'm going to prove you wrong. I'll list down 5 vacations that will keep you active.
Are you ready? Then, get set. Go!
1. Swimming: Swimming pools are great. But if you want to be more adventurous, why don't you swim in a lake. Of course, you should make sure that it's safe. With swimming, one can improve his endurance and cardiovascular system. It is also advisable if you wish to strengthen your lungs. So for people who are suffering asthma, I would recommend this activity. You don't know how to swim? That should be easy. A lot of swimming schools are available nationwide. Why don't you enroll in one?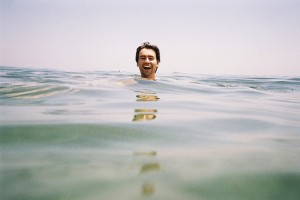 2. Kayaking: Are you conscious about your weight? Are you watching your calories? If you answered yes on both question, then it is apparent that you try this fun sport, kayaking.  I would also say that kayaking can be a stress reliever. Just by watching your boat dance with the water can really make you feel more relaxed.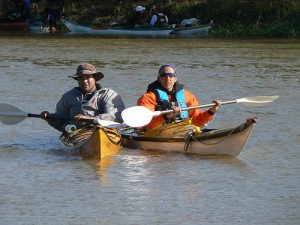 3. Hiking: By hiking, you can lower the risk of heart disease, breast cancer and stroke among many others. And on the average, you can lose 370 calories per hour. Isn't that great? If you want to trim down and to be with nature, this is a must activity. 
4. Rock Climbing: If you want a more extreme activity, this might do you good. If you are not ready for the real thing, you can start with indoor rock climbing facilities. People who would like to have firmer muscles should try this out. It's like having an all in one exercise. Now, that's a treat!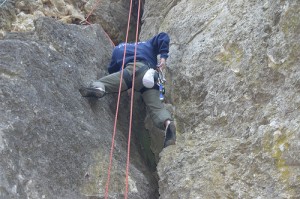 5. Sky Diving: It's not just about physical health. Mentally speaking, this is a great activity. Imagine yourself fly like a bird. That is so refreshing, don't you think? The adrenalin will pump intensely; you'll forget all your problems.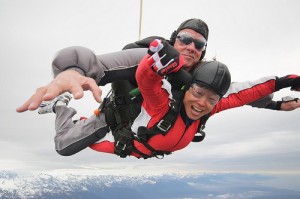 Perhaps, you are now excited to try one of the options above. It's time that you leave your desk jobs first. Merge vacation and active lifestyle. Believe me, you will defy the saying 'you can't have the best of both worlds'.
And you know how can you make your vacation more fun? Try to invite your loved ones. Being with your loved ones during vacations is priceless. Make memories together. Oh, and before I forget, always have your camera with you. Take the best shots and inspire more people with the vacation activities that will keep them fit.
So, are you packing your bags now? Have fun! Janie is a freelance writer and content contributor to the Accessrx blog.
About The Author
Related posts