Essentials for a Backpacking Trip across Europe
It is said that backpacking is the best way to travel across Europe. Because there are many countries and cultures spread across the continent, you can't get the feel of each and every culture if you are on a hurried package tip. But one of the reasons why many people do not prefer backpacking is due to the degree of uncertainty associated with it.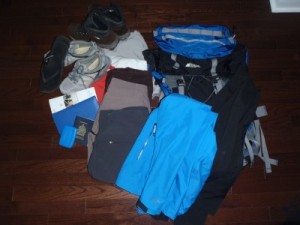 You will not know where you will be staying, where you will eat or even where you will be, on a particular day. However, there is a sense of excitement and an attraction to that unknown, which only comes with backpacking. To make sure that your backpacking trip is fun and enjoyable, here are a few tips you can follow.
The Backpack
Instead of a rucksack, buy a backpack which opens on the top. With a rucksack, you will have to dig all the way through, if you want something at the bottom. It is more convenient to have a backpack which opens at the top. If you are carrying a rucksack, make sure that you pack it methodically, so that you keep some of the frequently needed things at the top.
Map and Compass
Map and compass are the most essential tools for a backpacking trip. Buy a compass from a reputed store so that it is accurate and reliable. Remember, you will be depending on that for your directions at times. Always buy map at a local store. This will ensure that you get the most detailed descriptions of the streets and other small details which will not be available on a larger map.
Alarm Clock/Watch
When you are forced to sleep late and get up early (which often happens during backpacking trips), you need an alarm clock to keep you on your toes. Also, you tend to lose track of time while visiting some breathtaking places (which are many in Europe). The alarm will help you keep up with the schedule. Preferably, carry one which lights up in the dark.
First Aid Kit
Sometimes, you might need immediate medications or first aid assistance. Since you will be in a completely unfamiliar place, it might take a lot of time in locating a dispensary or a hospital. So, make sure you carry a first aid kit. Include some of the non-prescription drugs for general illnesses.
Money Belt
Wallets are not safe while backpacking, especially considering you will be carrying packs which are relatively heavy. Money belts are your best bet. They can be worn on your torso and will allow you to keep a close eye on not only your money, but also your passport and other important documents.
Padlock
There have been many instances of backpackers losing their luggage because they fail to secure it to handrails while they are sleeping. Trains and buses are the most convenient mode of transportation across Europe and these kinds of incidents usually occur on trains. Padlocks will help you in securing your luggage and sleep peacefully while you are on a train or a bus.
Andy Butler is an expert associated with Burger Davis Sotheby's International Realty. The company deals in renting out and selling high end villas in France.
About The Author
Related posts