What I Learnt When I Got Searched by the French Police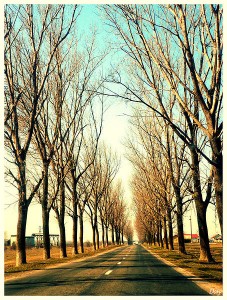 Nothing pleases me more than a good road trip with my man. Windows rolled all the way down, sun beaming off the dashboard, dreamy shoe-gaze lilting from the speakers and a whole web of unknown roads up ahead. The sense of discovery and surprise is tangible and I take great pleasure in the act of crossing boarders and entering the unfamiliar. However, when driving through Europe (France to Italy, to be specific) at the beginning of July, I fell prey to a shameful rookie error. I'm not quite sure how I let it happen to me, I'm usually so prepared, but let's just say I had inhabited the cruising state of mind long before I'd even got into our hire car (courtesy, as ever, of Economy Car Hire. Neither of us owns a car and this company has proven failsafe and, of course, economical, so take note would-be cruisers).
We all know that a European road trip would be a redundant task without an all-important national sticker emblazoned on the bumper. It's kind of a given these days. However, consider the lesser known laws and the ignorance of little old me as I sailed down a French highway toward the Italian border, only to be pulled over by the roadside police for a "aléatoire voiture fouiller," (indiscriminate car search). A national tightening of road traffic laws makes driving in France a bit more of a chore these days and as such, the "aléatoire voiture fouiller," that I was subjected to was simply a routine practise. As such, they wanted to know if the nonchalant Brit was as clued-up as she appeared.  Alas, how the mighty roadtripper doth fall. After a quick poke around in the boot (thank god they didn't look in the backseat) they kindly informed me of my ignorant negligence: I didn't have a warning triangle! I was breaking the law!
Thankfully, they let me off with a caution and told me to purchase a free-standing neon triangle at my earliest convenience (i.e. go and buy a warning sign right this second and don't let us catch you again young lady). However, had they not been such accommodating police officers (and had I not been such a flustered and foolish young lady) I mightn't have got let off with just a slapped wrist.
As a result, I spent the next three days of my trip absorbing an AA travel guide that I had barely skimmed beforehand. Sure, I now know my compulsory first aid kits from my winter tire requirements, but I did spend three whole days in the passenger's seat with my head in a guide book instead of soaking up the ambience around me.  And what is the most important lesson I garnered from this exercise (aside from road safety laws and a firm grasp of French austerity)? To always, and I mean always, prepare before I travel.  I had the 'I've done this a bunch of times,' attitude and consequently overlooked some seriously common sense factors. I mean, who forgets a warning sign in France? A fool, that's who.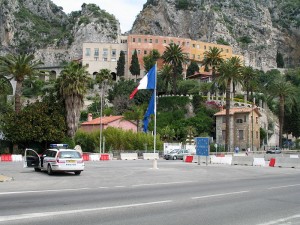 To coincide with their road safety restrictions, France is introducing some new laws this year that every eager travel junkie needs to be aware of. Thanks to my dedicated studying of the road law bible, I can now impart some important French legislation changes, just in case you find yourself on the continent. They include:
1) Breathalysers – effective 1 July 2012, sanctioned 1 November 2012
As of this month, every vehicle (including motorbikes, excluding mopeds) must carry an unused breathalyser. Not just that, but the breathalyser has to be certified by the French authorities and failure to produce one will incur at one the spot fine of €11. So, if you're planning on sneaking one large glass of French Pinot Noir before driving home, you'll have no excuse if caught over the limit (which is 0.5mg per ml in France).
2) Reflective clothes – effective 1 January 2013
Along with a warning sign, French motorists are also required to carry a reflective jacket in their glove compartment. However, this legislation is due to effect motorcyclist in an even bigger way next year when they'll be required to wear reflective clothing at all times during transit (even in an emergency/breakdown situation) so make sure you've got your neon yellows sorted.
For a country by country guide to the regulations of the road, check this out, it's pretty comprehensive.
By Emily Buchanan
About The Author
Related posts