Top 10 Unusual Honeymoon Spots For Newlyweds
It goes without saying that your honeymoon needs to be one to remember. After all, it's not like you intend to ever have another one, is it? That's not to say you can't opt for a second honeymoon, but it is essential that you have an amazing time following the stress to the run up to your overwhelming big day. A bit of time to wind down will be much appreciated and so today it's time to explore some of the options out there to you. These ideas are intended to be a tad more than just a normal beach holiday and will hopefully inspire some ideas for you.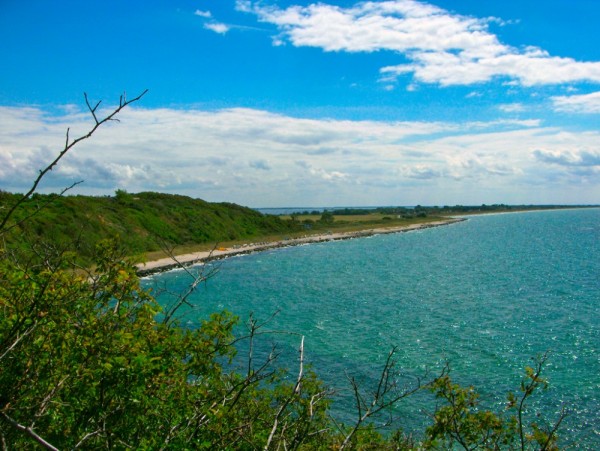 Hiddensee Island, Germany
Hiddensee Island is a unique place to go and you can find yourself and your newly wedded partner snuggling together in a beach basket watching as the sun goes down over the horizon. It is a Baltic island and is a fantastic trip to see the world as it was before motor vehicles took over the streets. Be a part of an amazing culture and have fun on the horse and wagons passing by.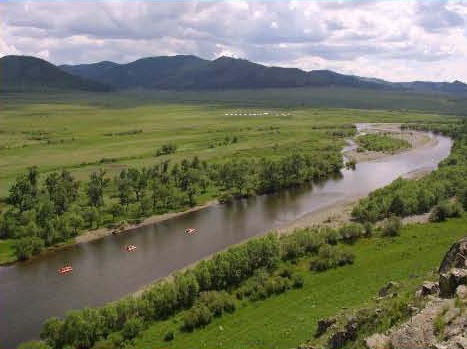 Khan Khentii, Mongolia
Khan Khentii is a truly wonderful place to visit. The scenery is amazing and the place itself is actually a protected wilderness area. Go for a romantic horseback ride along the steppe or try a few river activities while you are there. This place is an impressive three times the size of Yellowstone National Park.
Lake Champlain, Vermont
Stay on the banks of Lake Champlain in Shelburne, Vermont. This place is known for its award-winning wines and crisp varietals. Taste the local foods and get into the amazing culture in the lakeside farm.
Cafayate, Argentina
If you have always wanted to experience a stay in a ranch, then you can visit Cafayate, Argentina. This is a stunning, quiet town with romance plastered all around amid the copper canyons. This beautiful location could be just what you need to relax amidst the stress for your hen party or stag party. Although if you would rather stay closer to home for that parts, then Eclipse Leisure can plan you stag weekend in Newcastle too!
Pamalican Island, Philippines
How about a private beach? Pamalican Island, Philippines is a tiny island which guarantees peace and tranquillity. The beautiful waters are an experience in themselves being right in the middle of a huge coral reef.
Bwindi Forest National Park, Uganda
A really awesome honeymoon would involve gorillas, right? Take a trip and a gorilla safari in Uganda. Bwindi Forest National Park is a beautiful place with the rainforests and the guided walks combined with a bit of star gazing from your tent at night.
Aletsch Glacier, The Alps
Start your honeymoon off with a cable car ride! With amazing views of the Aletsch glacier and the surrounding mountains, you can find yourself being launched into yet another motor vehicle free sanctuary.
Cruise in Alaska
What could possibly be more romantic than sailing away on a small ship to Alaska? Find yourself an isolated, remote beach and spend the day relaxing in the sun. You can even try out kayaking to see some pretty impressive findings in the nearby coves.
Train Journey in Namibia
If you are looking for something really different, then you can opt for 1950s-esque Desert Express train for a great journey in Namibia. These trains really are like you see in the old films on TV! Have fun and dine in style in a way you wouldn't have thought!
Ambergris Caye, Belize
If you are after a tropical climate and beaches to match, then you could have a fantastic time visiting Ambergris Caye, Belize. You can go snorkelling, diving, or take a little cruise if you prefer to make the most of the second largest barrier reef in the world. Live a simple life for a while in a thatched hut on the beach and snuggle up in a hammock.
There are some amazing ways to spend your honeymoon so make sure it is everything you could ever have dreamed of. There are loads of ideas out there, but it is ultimately down to what you want, as long as you get a dream honeymoon, then that's all that matters. Make your honeymoon a little bit more than the standard beach holiday and see what the possibilities really are for an amazing trip to remember. Make your once in a lifetime trip the one that you will never forget.
Author Bio: Roxanne is a freelance writer based in North Wales. A keen reader, and inspired by the authors of fiction, Rachel is an up and coming author. When not writing professionally about how Eclipse Leisure can plan you stag weekend in Newcastle; you'll usually find Rachel spending time with her partner and niece, if not reading or writing her book.
About The Author
Related posts